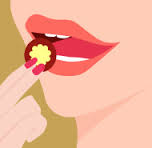 I say to heck with suggesting travel bucket lists to anyone or even making our own; there are so many places we want to go and that we have already visited that it would be absurdly long.
Besides, how can you possibly recommend a limited number of locations when there are so many incredible places and amazing experiences yet to find? And what we love may not necessarily be what you would love.
However.
When it comes to food, there are some we have had that you absolutely must try. Here's just a few.
1. Fried Strawberries at Coco's Sunset Grille on Tybee Island, Georgia. I wrote about this restaurant here and all the food was wonderful but those strawberries. Dipped in doughnut batter, deep fried, and served with a dusting of cinnamon sugar and whipped cream, they are to die for.
2. St. Louis Style Pizza at Imo's in St. Louis, Missouri. We have had lots of pizza in lots of different places – we even took a pizza tasting tour in Chicago. It was all delicious but nothing like this ooey-gooey delight you can only get in St. Louis.
3.  Pancakes and Bacon cupcake from Yellow Leaf Cupcake in Seattle, Washington. This store was one of the stops on a culinary tour we took and we could not imagine how a cupcake could taste like pancakes and bacon until we tasted this one. And yet it does.
4. Korean Barbecue Beef Fried Rice at the Ember Room in New York City. I was a little taken aback by the raw egg perched on top of this dish as I wrote about here but once you blend it into the hot rice, it cooks through and this was probably the most unusual yet delicious dish I have ever eaten.
5. Spinach Ravioli at Filini in Chicago, Illinois. I love pasta and have tried many different kinds but this handmade, tender and flavorful ravioli was the best I have ever tasted.
6. Pan Fried Grouper at the Marlin Grill in Destin, Florida. I have been here twice and both times got the grouper because it absolutely melts in your mouth.
7. Onion Rings at Lulu Buffet's in Gulf Shores, Alabama. I am a big fan of onion rings and will often order them instead of French fries. But never have I tasted such huge, crunchy, and delicious onion rings as those we had at Lulu's.
8. Bear Claw Ice Cream at the Black Bear Diner in Lake Havasu, Arizona. This is actually a chain restaurant and the food was very good but not exemplary until they brought out this ice cream. It was dark chocolate ice cream with chocolate covered cashews and caramel blended in it and may very well have been the best ice cream I have ever tasted.
9. Any biscuit at Biscuit World in Roanoke, Virginia. When a place specializes in one item, you can pretty much count on the fact that the item will be delicious. Biscuit World is no exception. Buttery, falling apart it is so soft and tender, full of juicy and scrumptious fillings, this is the king of the biscuit world.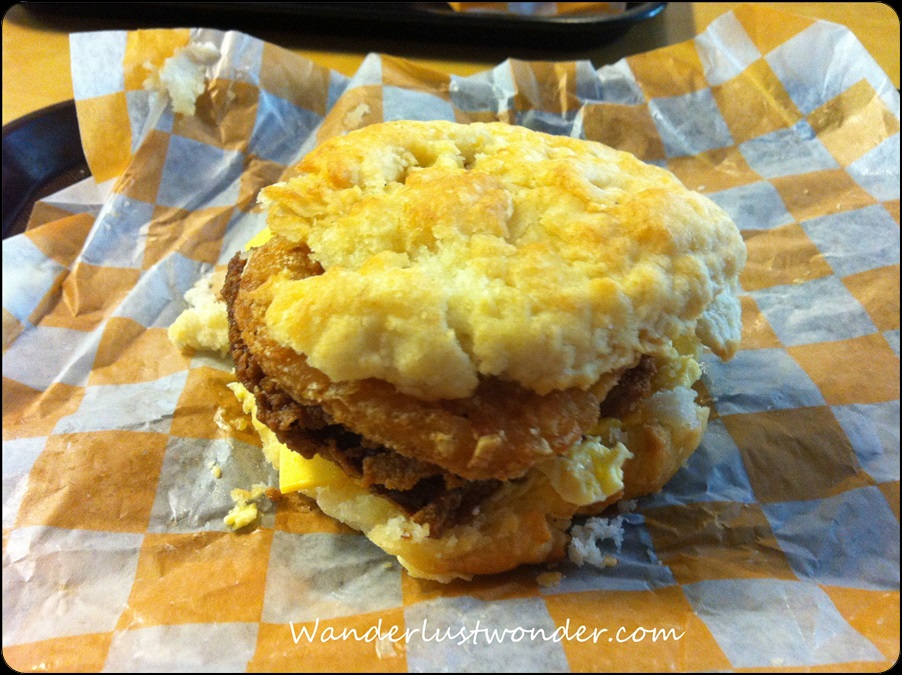 10. Chips at the Back Porch Oyster Bar in Dahlonega, Georgia. Every single item we ate at this lovely little restaurant was the height of fabulousness but these unique and wonderful chips were a highlight. When the friendly owner informed us they were simply tortillas cut into chips and fried, I vowed to try them at home but mine were not as good.
And now I have to go make a snack. And be supremely disappointed that I can't indulge in any of the above items.
Le Sigh.
Pin It