OK.
Christmas is over and the New Year is here so we can't wait any longer to finish writing about our trip to Helen, Georgia.
We spent just a few days there in a gorgeous lodge and were sad when we had to leave. We managed to stay busy during out entire stay and we spent a couple of hours getting a great tour of the park, etc. on our second day.
Everywhere you turn in Unicoi State Park, there are views of the incredible mountains surrounding the area. Thick, lush green trees cover the mountains and create a stunning vista of trees and other greenery. We drove to the Visitor's Center to meet the park's resident expert.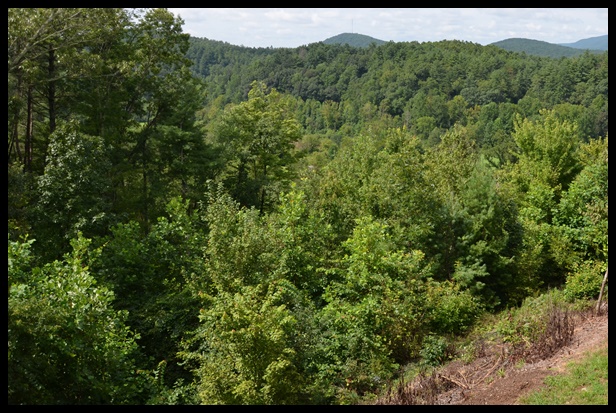 The views from everywhere in the park are incredible. The best place to start a park tour is at the Visitor Center.