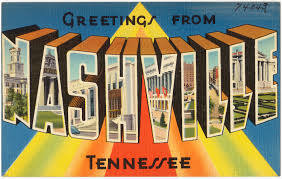 Hosted Accommodations
The bad thing about our amazing girlfriends getaway to the Gaylord Opryland Hotel was that an epic snowstorm swept into the south just after we left Kentucky, which moved down into Nashville and quite literally locked down the city. This meant we could not even leave the hotel.
The good thing about our girlfriends getaway is that we were totally snowed in and could not leave the hotel.
Silver linings, y'all.
The Gaylord Opryland Hotel is truly one of my favorite hotels in the world. I will never forget the first time I visited and had a vague idea that it was a big hotel and had some trees in the middle but this is so far from the reality of this fabulous place, I can't begin to tell you.
The hotel actually has 9 acres of lush indoor gardens, waterfalls, and a meandering river that runs through the entire area. They have a river inside their hotel. With a riverboat on it. Yep.
This is one unique hotel.
My sister, sister-in-law, and I were traveling South on a girlfriends getaway and decided that Nashville was the perfect place to stop. There were several area sights I wanted to share with them and the Gaylord Opryland Hotel seemed like the perfect place to stay for a couple of nights. We ended up never leaving the hotel as the roads were ice and snow-covered, but we were in the perfect place to be snowbound.
Pin It
Categories:

Accommodations, Cities, Countries, Girlfriends Getaway, Hotels, Nashville, Tennessee, United States
Tags:

Gaylord Opryland Hotel, Jan Ross travel blog, Jan Ross travel writer, Nashville, Nashville Accommodations, Nashville Hotels, Tom Ross Photographer, Tom Ross Travel Photographer
1 Comment