We were lucky enough to experience a beautiful, crisp fall day when we arrived at the Lodge at Geneva on the Lake. With breathtaking views of the southern shores of Lake Erie near Geneva State Park in the heart of the beautiful Ohio Wine Country, what began as the Buckeye State's first summer resort town is now a very popular, four season star among vacation destinations, Geneva-on-the-Lake is set in Northeast Ohio's most attractive countryside. The Lodge has plenty to offer families, from romantic escapes, family fun, celebrations, and much more.
Whether you enjoy skiing the lakefront trail, savoring the flavors of wine country or exploring Geneva State Park – The Lodge at Geneva serves signature experiences all year long.
There are plenty of ducks for the duck lovers in your family.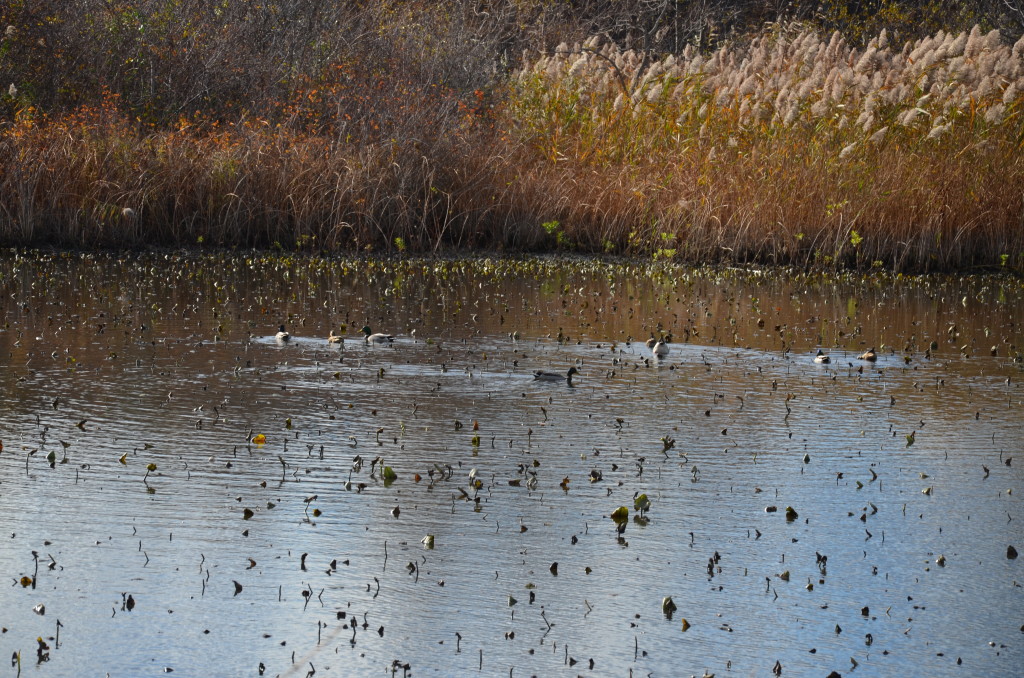 It was quiet, with not many guests checked in during our off season fall visit. With plenty of activities, the resort is much busier during the warm spring and summer months.