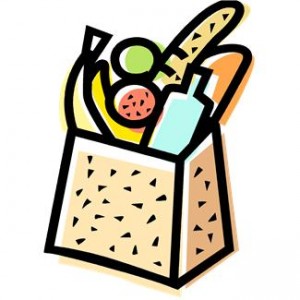 It was the biscuit that really did us in.
Or possibly the cupcakes.
But then again, it might have been the famous peanut soup.
Oh, heck. It was everything we ate in Roanoke, Virginia. Every single bite persuaded us that we were absolutely in foodie heaven.
We were in lovely Roanoke, nestled in the gorgeous Blue Ridge Mountains on a press trip to learn all about this fantastic place. It had been years since I had been in Virginia and Tom had never visited so everything was new to us. We loved everything about this friendly, historic town that is well-loved by all its inhabitants but one of our favorite things was the food. The food.
It started on our very first night when we went to Carlos Brazilian International Cuisine. Perched on top of a mountain with a great view of the city from the windows and the outside patio, along with a wonderful, comfortable ambience, this restaurant offers an incredible variety of choices.
;
We started with a delicious appetizer of Baked Brie Cheese, "Breaded with almonds, served with raspberry purée". Heavenly.
Then we progressed to dinner which, in my case, was shrimp. And pasta. And some completely fabulous, buttery sauce.
You might think I believe everything I had eaten was perfectly wonderful and you would be right but the best was yet to come. Dessert.
The first day, we toured all around – which I will tell you about soon – but one of the places we visited was a little shop that specialized in chocolate. Chocolate Paper offers gifts, baskets, and all kinds of candies but the chocolates were just wonderful.
;
Chocolate was great but what we really needed was lunch. No problem. A fabulous lunch was waiting for us at the Hotel Roanoke. A beautiful, historic hotel, they are justly famous for their food. I actually had several people tell me to try the peanut soup when I went to Roanoke, so I was thrilled to find that we would, indeed, be partaking of peanut soup.
Then we were presented with spoon bread and peanut soup. I had not tasted spoon bread since I was in the sorority in college and it was delicious. The peanut soup was not my favorite but that's probably because I'm not a fan of peanut butter. The presentation was just darling!
Then my favorite part of the meal.
The next day, we had several choices of tours but one was a foodie tour and, if you know me at all, you know there was actually no choice at all. Foodie tour it was.
We started at Tudor's Biscuit World and, if you are a fan of the biscuit, this is the place for you. Luckily, we are big fans of the biscuit. They are a chain based mostly in West Virginia with a few other locations. Unfortunately and very, very sadly, none of those locations are near us.
;
;
Because we had not eaten quite enough carbs yet, next we headed to Thelma's Chicken and Waffles. I have actually had chicken and waffles before but they paled in comparison to Thelma's. Paled.
;
Next we headed to On the Rise Bakery where we scarfed down chicken salad and chocolate eclairs.
;
;
We had a lot of adventures the next day, including a wonderful bike ride. The bike ride was great but my favorite part was our stop at Viva La Cupcake. A tiny shop located in historic Grandin Village, the mouthwatering assortment of cupcakes was quite incredible.
We got to sample several different kinds and my only regret is that I didn't buy a dozen to take back to the hotel room. But when you are on a bike and a little unsure of your bike riding ability anyway, balancing a bakery box full of cupcakes is a little chancy.
I guess I'll just have to go back so I can buy more cupcakes.
And have another biscuit.
And some chocolates.
Oh heck. I need to have some more of every single thing we ate.
Full disclosure: Our visit to Roanoke was provided by The Roanoke CVB and area merchants, but as always, I will share my honest opinion about any travel experiences I have.
Pin It