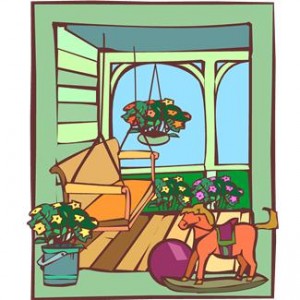 You know what's better than staying at a fabulous beach house in one of the most gorgeous beach areas in the world, eating completely delicious food, shopping until you drop and relaxing on the beach with two of your favorite people in the world?
Staying at two different and equally fabulous locations, that's what.
After three nights at our lovely, lovely beach house at one of our new favorite places, the Watercolor Inn & Resort, we moved to one of our other favorite places, the Sandestin Golf and Beach Resort. You may remember that my SIL and I took a quick trip to Sandestin last summer where we were completely wowed by the fabulousness that is this resort. You can read my posts here and here about how we fell in love with Sandestin and how we ate an absolutely delicious meal at Bistro Bijoux. Honestly, how can you not fall in love with a place that has the world's largest fishing lure?
I even wrote a magazine article about our trip and wished that I was not limited to 500 words because I could have written more like 5,000 about the lovely South Walton beach area. That's why the blog is nice; I can just go on and on and on. Oh, you know you love it.
I'm going to tell you all about our stay at Sandestin but first I want to tell you about our wonderful beach house on Buttercup Street at the Watercolor Inn & Resort.
You have probably already read about our lovely first day here, where my SIL and I managed to get lost while only a couple blocks from our house and now that I have had a tour of the resort, I don't feel quite so bad because this place is HUGE. I'm going to tell you more about the whole area which is comprised of an incredible lake, a wonderful variety of neighborhoods with houses of varying sizes, shops and restaurants and the lovely Inn itself in another post but first I want to tell you about our wonderful little house.
We had the choice of staying in three rooms at the Inn or in a beach house and because we like to be together so we can admire each other's mall purchases and encourage each other that it is absolutely fine to order a molten chocolate cake even though we should probably all be on a diet (a word which is verboten on vacation), we opted for the beach house. And we are so glad we did.
We pulled up to the back of the house on Buttercup Street (tell me I'm not the only one who thinks of The Princess Bride when I hear that word) where there was a little parking area for us and were excited to see three bikes lined up and ready for us.
Now, I'm just going to confess right here and now that we didn't technically, actually ride on the bikes but we had great and high intentions to do so, which I totally think should give us some exercise credit. It's just that all the shopping and eating and laying around recovering from shopping and eating consumed all our time. That just happens so easily, doesn't it?
We staggered in through the lovely little back screened in porch furnished with a cushioned lounger I could have perched on for days with a good book, balancing all our suitcases, food and drinks because, God knows, even though we eat out often we must have snacks and drinks at the house just in case we feel the teeniest bit hungry. I just wish I had taken a picture of all those snacks so you could appreciate the magnitude. There were enough cookies alone for a family of ten. There were three of us.
We piled everything up and proceeded to run all around our fabulous house, oohing and ahing over everything. I absolutely love vacationing in a house or condo because it's just so nice to have your own kitchen. The kitchen at our Buttercup Street house was huge and gorgeous.
The owners of this house have gone to a great deal of trouble to decorate it in a beachy theme, which as avid beach lovers, we absolutely adored. We kept finding little touches throughout the house that really made it special and added to the ambiance. One of those touches you can see above in the kitchen, where they have placed writing all the way around, high on the walls, about seashells. Then they took actual seashells and glued them with the writing – it obviously took a lot of work and really looks darling.
There were wonderful little touches all over the house in every room.
We had three equally fabulous bedrooms, two downstairs and one upstairs and I immediately claimed the master bedroom because it had a large and lovely jacuzzi tub and I am a huge fan of the jacuzzi tub. However, I was just a trifle jealous of the perfect sitting area my SIL ended up with beside her upstairs bedroom.
The living room and dining area were also large and comfortably furnished, with plenty of room for the three of us to spread out with our books every night. Yes, we are a wild and crazy party-loving bunch.
But one of our favorite areas of the house by far was the lovely and large screened in porch in the front. It was huge and filled with fabulous wicker furniture and kitschy touches.
We spread out and took over the entire house but it could easily accommodate six or more and would be perfect for a family beach vacation. We were only a couple blocks from the beach and could have walked to it or, now that I think of it, we could technically have biked there instead of driving. That probably would have been a good idea after consuming all those cookies. There are also lots of pools, a great kids camp, restaurants, shops and pretty much anything you can imagine to keep you busy during a beach vacation on the Watercolor Inn & Resort property.
There are house of all sizes, townhouses and cottages available in seven districts, spread out over 499 beautiful, wooded acres. Some are right on the beach, some are near the lake, some are near the kids camp – you can choose what area works best for you. A large dune lake, pine trees, sand dunes – whatever view you want, you can find it here.
The entire South Walton area is seriously gorgeous with blindingly white sand beaches and water as beautiful as anything I have seen in the Caribbean. The Silver Sands Factory Stores mall is close by, along with hundreds of wonderful restaurants serving the best local seafood you have ever tasted. I can personally recommend Cheeseburger in Paradise, Finz, Bistro Bijoux, and the Marlin Grill, just as a start.
When you are planning your next Girlfriends Getaway like we took, a family vacation, a romantic getaway or whatever getaway works for you, I recommend the Watercolor Inn & Resort in South Walton.
You can ride those bikes or just lie in that porch swing reading a good book. I recommend the latter.
But whatever works.
Full disclosure: Watercolor Inn & Resort provided us with accommodations,  but as always, I will share my honest opinion about any travel experiences I have.
Pin It