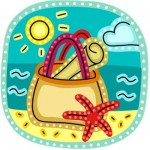 You ALL.
Seriously.
I may never come home.
The Sandestin Golf and Beach Resort is quite, quite, quite fabulous.
You know that I planned a spur of the moment trip to Destin and it was just luck and the kindness of the lovely folks at Sandestin that my sister-in-law and I ended up here.
In paradise.

Before we even reached the beautiful entrance to Sandestin,  we started seeing the gorgeously manicured lawns, beautiful flowers, lush palm trees and lovely buildings as we drove down Highway 98 near Destin, Florida. And then, when we arrived and were lucky enough to actually have a tour of the place, we were even more amazed. I'll be telling you more about the resort and the incredible variety of choices you have in accommodations, where they are located and all the incredible amenities you can choose from. But I do want to show you a fabulous view of the resort from the top of one of the buildings.
And that is just part of this huge and lovely resort.
But right now I just want to share with you our experiences from our first day.
After our tour, we grabbed our luggage and headed up to our room. We were lucky enough to be in one of condos at the Village of Baytown Wharf, where there are beautiful accommodations, great restaurants and quaint shops all in the same pedestrian-friendly location. We really didn't know what to expect from our condo but were absolutely amazed when we stepped into a gorgeous, very large condo with a full kitchen, big living room and dining area, a master suite with a huge tub and shower and another bedroom and full bath. Oh – and a lovely little balcony overlooking the scenic bay. The master bathroom was huge with two sinks, a shower and lovely, lovely large tub. You all know how much I enjoy a tub.
But before we even got to the fabulous tub, we noticed a lovely welcome gift  of wine on the kitchen counter. Not only was there a bottle of wine waiting for two weary travelers, they had kindly provided us with some wonderful local cookbooks.
After marveling over our beautiful accommodations for a while, we ran to the grocery for a few items to stock our fridge, then got ready for dinner at Acme Oyster. We were a little concerned about getting to the restaurant – how would we get there? How difficult would it be? It could not have been easier. We walked out of our condo and maybe a block over to the Village where there were tons of people, music playing and dozens of interesting shops and great places to eat. It was like a little town right beside our condo. It was great!
We were at the beach, but we had not actually made it to the beach yet and we decided that needed to be remedied right after dinner, so we grabbed the tram that runs all over the resort and rode it right to the beach. We had to cross over Highway 98 since we were on the bay side and we were astonished when the tram went through a little tunnel right under the highway! No traffic jam problems for the tram!
People were strolling and lazing on the beach, taking pictures and playing with their kids.  Nobody seemed to care that it was about 7:00 in the evening  – it was warm and lovely and everyone was taking advantage of the beautiful night to just enjoy the white sand and turquoise water.
It was dark by the time we headed back to our condo but there were people everywhere, it was very brightly lit and we felt very safe and comfortable. The Grand,where we are staying, was lit up like a beautiful Southern mansion.
There's actually several floors; they are just hidden by the night. Dropped off by the tram back at the Village, we headed to our condo where we were surprised and delighted to find our beds turned down and chocolates on our pillows. With all the hundreds of rooms and condos, I never dreamed they would provide this service and also keep our lovely condo immaculate.
Honestly.
Does life get any better than this?
Full disclosure: Sandestin Golf and Beach Resort provided us with accommodations,  but as always, I will share my honest opinion about any travel experiences I have.