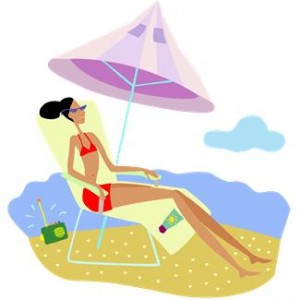 I thought I might be able to squeeze just one more trip into 2011 but it looks like my Girlfriends Getaway to the Emerald Coast is going to bump right over into 2012. And seriously, how fabulous is the name of that area of Florida? But appropriate when you consider the color of the gorgeous Gulf of Mexico along that beach.
This trip is not quite as spontaneous as the one that I took in August with about three minutes of planning time, but almost. Complications and personal lives of my fellow travelers had me waiting to attempt to book a trip right up to the last few days, but thanks to the lovely folks at Visit South Walton, the Watercolor Resort and the Sandestin Resort, we are good to go.
You may remember that my sister-in-law and I spent a few days at the lovely Sandestin Resort back in August and were completely overwhelmed with the fabulousness that is this place. We were so impressed that I even wrote about it again here and could probably have written a half dozen more articles if I had not been distracted by other trips we took in the fall. However, I was enamored enough with the place that I wrote one more magazine article about the resort and Destin here.
But you know how it is, when someone gives you a completely marvelous, marvelous stay at a luxurious condo at a completely wonderful resort with shops and restaurants within walking distance and even free bikes, you are all well, this is nice but if only we were right on the beach.
Ungrateful much?
But that's OK because the kind and generous folks at Sandestin this time have made sure that we get to look out the windows of our luxurious condo and see that famous emerald water. And white sand. And we might just possibly never leave our condo but spend the entire time just gazing at the water and the sand.
Oh, you know that's not true. Because we have to pay a visit to the Silver Sands Factory Outlet Mall and then there are the fabulous restaurants in the area and we might work in a spa day and…oh, I think we will manage to stay busy.
But not only do we get to stay at one of our favorite places ever, we also get to check out the Watercolor Inn and Resort for the first time. Seriously, go check out that website and tell me that you would not like to spend about a month in that place. With a huge variety of accommodations, and places to eat, shop and be pampered, I think this going to be added to my list of favorite places to stay.
I can't wait to find out.
We'll be in the South Walton area for about a week and I'll have my laptop tucked into my suitcase so I can update you on the fabulous experiences we are having. I'll be with two of my favorite people in the world (my almost-sister and my real life sister) and we will probably talk until we are hoarse, laugh until we cry and spend a great deal of time perched on that white sand, watching that emerald water.
In between eating, shopping and being pampered.
I can't wait.
Full disclosure: The Sandestin Resort and the Watercolor Inn and Resort are providing us with accommodations and Visit South Walton is helping with arrangements,  but as always, I will share my honest opinion about any travel experiences I have.