H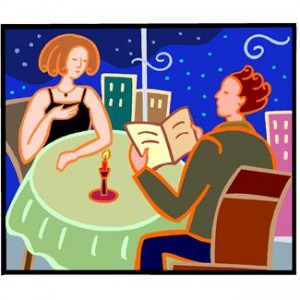 ave you ever heard the expression "Life is short, eat dessert first"?
As I took a bite of the fantastically designed and fabulous tasting dessert at Deseo, I thought possibly I might consider that the next time I am there. Because it was not only delicious, it, like everything else at Deseo, obviously had time and dedication devoted to making it a feast for the eyes as well as the palate.
Let me back up.
We spiffed up after a day of me being pampered within an inch of my life at the Agave Spa and Tom having an equally pleasant day messing around on the computer, one of his favorite ways to pass the time. The Westin Kierland Resort and Spa has a number of fabulous restaurants  and my only regret about staying there is that we did not get to sample each and every one one of them. However. If we had to choose one place to have dinner, after eating there only once, that place would be Deseo. An interesting thing about the Westin Kierland is that they display all the menus for the restaurants during the day so you can leisurely make a choice about where you would like to partake of dinner that evening.
We scanned them that afternoon and, although everything looked wonderful, we were pleased that we would be dining at Deseo because the food was supposed to be wonderful and we would also be sitting where we could watch all the food preparation. We had done this previously for the first time at the Southwest Bistro and we loved the experience.
We headed down the stairs to the restaurant which were lit with lovely candles in colorful glass candle holders on each step and down the hallway.
We were warmly welcomed and seated at the comfortable bar which overlooks the demonstration kitchen area and really enlivens your dining experience.
The chefs and cooks were taking meticulous care to make each food item not only delicious to eat but lovely to look at as well.
One of the items Deseo is famous for is something called "a muddled cocktail". A muddled drink is made by combining ingredients, usually fresh herbs and spices by pressing them with a wooden muddler that looks like a tiny baseball bat before you add the liquid ingredients. Of course we had to try one of these!
They actually have a full menu of these muddled drinks and you have several different choices. As we were relishing our lovely drinks, our waiter brought us some bread and some fabulously designed butter in a cold dish. It was so fabulously designed that we were hesitant to touch it but touch it we did because this bread was wonderful. Some sort of magical pairing of a yeast roll and a corn muffin, we had to force ourselves to stop eating them.
 We were afraid we would fill up and not be able to enjoy our meal which was extremely wise of us because the meal was wonderful. My spicy shrimp dinner was absolutely perfect.
 By this time, we were getting pretty full and, believe it or not, we were considering not even having dessert. But the lovely staff at Deseo would not hear of that. They already had something in mind for us. I'm going to be honest and tell you that when they first set it down, I thought well that's nice but seriously a cigar? And matches?
Our waiter laughed at our bemused expressions and informed us that everything on the plate was edible! When we looked closer we realized the cigar was made of chocolate and the matches were carefully and painstakingly made of cookies! The chocolate mousse in the glass was an added benefit. Look closer at those matches.
We managed to polish off every item on the dessert plate, although we felt a little sad to be destroying something that took so much meticulous care to make. But it wasn't only the dessert that took care and attention even though they were so interesting and striking, it was everything we ate. Everyone was so kind and friendly and the food was so wonderful that we really hated to leave.
Especially since I would have loved to have a few of those books of matches to snack on later. Preferably someplace where I could casually take them out of my pocket, examine them and then casually eat them.
While enjoying the horrified reactions of everyone around me.
Full disclosure: Our dinner was provided by The Westin Kierland Resort and Spa, but as always, I will share my honest opinion about any travel experiences I have.
Pin It