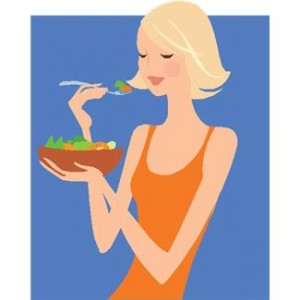 If you have been reading this blog for very long, you know we are all about the food when we travel. In fact, you can see all of my foodie reviews here which include walking food tours in San Francisco and Portland, Maine. So it will not surprise you to learn that we basically ate our way across Arizona from Scottsdale/Phoenix to Lake Havasu to Sedona and back to Scottsdale/Phoenix/Chandler.
When I learned we were going to be staying at the fabulous and kitschy Hotel Valley Ho (more about them in another post), I did a little research about Old Town Scottsdale, where the hotel is located and found out that there was a food tour there. A Taste of Old Town Scottsdale presented by Arizona Food Tours included everything from pizza to liqueur-infused ice cream, along a three-hour walking tour that would also present the history of the area.
Perfect.
Before I tell you about our wonderful experience, check out this video which explains the tour and gives you an introduction to what you will see – and taste!

We drove to the Little Red Schoolhouse Museum in Old Town Scottsdale where we were meeting the rest of the group to begin the tour but, if you are staying at the Hotel Valley Ho you can easily walk there. And if you don't walk there and you park your car where it says to only park for three hours? Don't park more than three hours. Or you might be mailing a ticket payment to Scottsdale when you get home.
I'm just saying.
There's actually a big parking lot right up the street that we didn't notice until after we got the ticket, so yeah. Park there. Take a few minutes before the group meets to tour around the tiny museum – it has some pretty interesting photos and exhibits. February ended up being the perfect time for this tour; it was cool and pleasant. They still handed us bottles of water when we started, just so we would stay hydrated but I imagine you would go through several bottles if you were there in the summer. As everyone in Arizona kept telling us, it's a dry heat. And as we said, but it's still frakkin' hot.
We strolled up the street to The Mission, a beautiful restaurant next door to an old mission.
The specialty is modern Latin cuisine and they are also famous for their margaritas.  They use freshly pressed juice and organic ingredients to create drinks with agave nectar, pineapple, mint and ginger. You can even try an avocado margarita! We had some delicious food samples then they offered us teeny tiny margarita samples and we all tried one.
Coincidentally, we had dinner reservations at the Mission that evening and had a chance to sample more of their wonderful  southwest food. The only problem we had there was it was so incredibly dark, you could barely see your hand in front of your face. Seriously – the waiters all carried flashlights so you could see your menus! So, basically, the food seemed good but we literally could not see what we were eating.
From the Mission, we walked to a tiny little shop hidden away in an alcove with other interesting shops. Outrageous Olive Oils and Vinegars is a cute little shop with literally hundreds of kinds of olive oil and vinegar from all over the world.
I wasn't sure how we were going to sample olive oil and vinegar – maybe a salad? – but they were experts at the sampling. They had tiny little pieces of bread that you just dipped into a variety of olive oils and vinegars.
After the sampling, they gave us some time to browse around the store, where you can purchase pretty much any kind of olive oil or vinegar you can imagine. They have a variety of gift packages and they will also ship them for you.
Next, we strolled a few streets over to one of our favorite stops of the day – Grimaldi's Pizza.  Grimaldi's not only had some of the best food of the day, they also had one of the most interesting stories.
Apparently, when they first opened they just could not duplicate the taste of the pizza crust in the original restaurant in Brooklyn. So, they brought real Brooklyn water to Arizona and that's what they still use today in the pizza crust. Whatever works – because it is seriously good pizza!
Just when we thought we had tasted everything delicious at Grimaldi's, they proceeded to bring out some fabulous cannoli. Which we also inhaled.
I'm just going to have to admit that I fell down on the job as a food blogger because I got so caught up in the delicious Tom Ka Gai soup we had at Malee's Thai Bistro, I forgot to take any pictures. Apparently, they are one of the best Thai restaurants in the city and this is not surprising, since we all slurped up that soup amazingly fast. Here's the menu so you can drool over the choices.
From Malee's, we headed over to Fifth and Wine where (you guessed it) they are famous for their wine.
We sampled some wine which I'm sure was lovely but not being much of a wine drinker…
…I enjoyed the food a lot more!
About this time, we figured we had probably sampled the best food in Old Town Scottsdale but we were incorrect.
Because our last stop was at Lee's Cream Liqueur where they offer freshly made ice cream that is infused with a variety of liqueur flavors.
The ice cream is so spiked that is for only those over 21, but they do have other ice cream flavors as well so the whole family can have a treat. All I know is that what we had was delicious.
 Arizona Food Tours started because they believed that when history, culture, food, and people combine, something exciting happens. After spending the day with them, I absolutely agree! They truly offer a unique view of the area restaurants, with demonstrations, samples and stories and gave us an interesting look at Old Town Scottsdale.
If you are in the area and you like food, you should absolutely check them out. And have a cannoli for me. Or some ice cream. Actually, just enjoy everything on the tour for me. Thanks.
Full disclosure: Our food tour was provided by Arizona Food Tours, but as always, I will share my honest opinion about any travel experiences I have.
Pin It