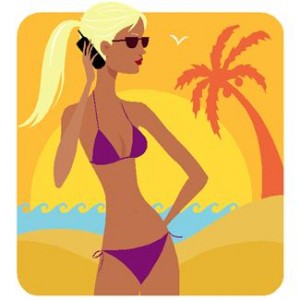 I probably should have been more impartial.
When Visit South Walton so kindly sent me a list of resorts and hotels willing to have me stay for a few days (seriously, so kind of everyone) for a Girlfriends Getaway with my sister and SIL, one name jumped out at me. Sandestin Golf and Beach Resort.
There were beautiful beach houses and hotels on the list in several of the other 15 gorgeous beach neighborhoods of South Walton. I seriously considered one huge and fabulous beach house that had four bedrooms even though we technically only needed three because well.
It was huge and fabulous.
Then my eyes strayed back to Sandestin again and I began justifying that choice. My sister had never seen it. Even though my SIL and I had been there before, we would be staying in a completely different area from last time when we stayed near the Village of Baytowne Wharf and we would have an incredible view and…
Then I realized I didn't have to justify anything to myself. It was pretty obvious. I wanted to go back to Sandestin because I quite simply love Sandestin.
And the decision was made.
And when Nickia, one of the lovely PR people at Sandestin, met us at Starbucks so we wouldn't have to drive all the way to the office (a few blocks), hugged us in a delightful reunion, followed us to the condo, waited while we unloaded all our stuff, then led us to the spa where she had made appointments for all three of us for a massage, I knew I had made the right choice.
Nickia was probably taken aback when she saw how much stuff we unloaded from our car and piled on that luggage cart. Seriously, it was like the Beverly Hillbillies had arrived in town, complete with food, cooler, fan, suitcases, tote bags, books, and our bathing suits so we could swim in the cement pond.
But like the polite, veteran PR person that she is, she never said a word but just helped us get the pile upstairs. Where we arrived in one of the most beautiful condos it has ever been my pleasure to visit. #4759, you have my heart forever.
Practically before we got in the door, we all rushed to the sliding glass doors onto the roomy balcony where we must have exclaimed "the view" approximately 5,901 times. Theviewtheviewtheviewtheview!! Nickia stood patiently with her arms crossed and a grin on her face. She had seen theview plenty of times but I think she was a trifle amused by our excitement.
But seriously.
Seriously.
The view.
Blindingly white sand, turquoise water that segued to the palest lime green, and a warm yellow sun beaming down on it all. Wonderful.
Finally, after the requisite photo opps, we tore ourselves away from the view. Let me just say one more thing about photos though – I have decided that my sister is going to be my own personal photographer. She took pictures of me that made me look much better than I look in real life. My husband Tom is a fabulous photographer but when it comes to me, not so much. I'll look at pictures he took of me and be like why didn't you tell me my hair was hanging in my face or my butt looks so big or geeze what's with the huge shadow on my face? And he's all huh. I think you look fine. My sister patiently moved me and positioned me and got me just so until I looked amazing in the photos. Actually, my SIL was good at it as well. I think the problem is that Tom thinks I look amazing all the time.
Which is a good thing in a marriage but a bad thing in a photographer.
We actually left then to go the spa but I'm going to take that experience and roll it into another day where we had brunch and went shopping because that's what we writers do – we tinker with what really happened to make it sound even more fabulous.
Although that would be hard to do with this trip because it truly was fabulous.
Instead I'm going to tell you all about our wonderful, marvelous condo.
You walk into a little foyer area and the kitchen is right in front of you. The kitchen was large and stocked with everything you might possibly need for a stay at the beach. This condo had three bedrooms and would be perfect for a family vacation. Or a girlfriends getaway with three of you because you each get your own bedroom and your own bathroom. How great is that?
On the counter in the kitchen was this. Because the PR people at Sandestin are just that nice.
There were chairs that you could sit in at the counter and there was also a nice dining area with a table and chairs, which we took over with our various techie gizmos.
The living room was absolutely perfect with cushy, comfy furniture where we could lounge and read and enjoy the view.
There were three bedrooms and three bathrooms and I immediately took over the master bedroom because it had the view. The view. All the bedrooms had comfy beds and ceiling fans and we all slept great.

After we had unpacked every single one of the many, many items we had brought, we headed down to the Jacuzzi, heated pool and beach to check out the area.  And what an area it was. The whole place was beautifully landscaped and designed.
Because it's a private, gated community, there is a gate you use to get out to the beach and back again. There is a code you have to use to get through this gate and to get back in. I tell you this because I was so excited about the view that I didn't listen when Nickia told us this so I stood there like an idiot trying to make my card work in it until some passing guests took pity and explained the situation.
And then you end up here.
And you take a deep sigh and forget all about the fact that it is freezing cold back home with a snow warning tonight but you don't have to worry about that for one teeny, tiny second.
All you have to do.
Is enjoy the view.
The view during the day was incredible enough, but once the sun started setting, the view took on a completely different perspective. One that was so gorgeous, I took approximately 9,921 photos and then put them into a little video for you. So you could experience a sunset from the balcony of #4759 Westwinds. And immediately make the decision that you need to stay here.
Possibly forever.
Full disclosure: Sandestin Golf and Beach Resortprovided us with accommodations,  but as always, I will share my honest opinion about any travel experiences I have.
Pin It