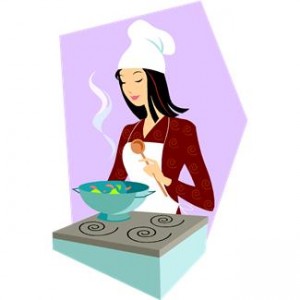 For the last three years, we have been traveling the world as part of our full-time jobs. I write. Tom photographs. We make a great team. We have seen the Eiffel Tower, incredible cathedrals, soaring edifices erected for various Olympics, and a lighthouse perched on boulders at the edge of the sea. We have seen natural wonders that are so awe-inspiring, so breathtaking, that I find myself at a loss for words to describe their beauty. We have stayed in tiny hotel rooms, huge and gorgeous hotel rooms, staterooms on a variety of cruise ships, a cabin in the woods and incredible resorts. And during all these trips and experiences, there has been one constant.
We eat.
Mostly completely fabulous and wonderful in every way imaginable food.
And, even though we have walked and biked and kayaked and hiked our way through various destinations, I'm just going to admit that
Travel = Exercise < Food
I'm the first to admit that Tom is much better than me about exercise on the road as well as at home. He walks on our treadmill for several miles every day and will actively seek out exercise options wherever we are. Whereas I? Can pretty much always come up with a very reasonable excuse why I can't exercise.
I blame the food.
Just for example, we returned from a trip to Savannah and Tybee Island a couple of weeks ago and I knew better than to weigh myself before I went to at least a couple of exercise classes. Because the food? It was marvelous.
We stopped at the Melia Atlanta hotel on the way to Savannah and, believe me, I will be telling you more about this marvelous hotel but what I want to tell you now is that if you have a chance to order the pizza or the Talapas you should do so because they were wonderful.
Once we arrived on Tybee Island for the annual Pirate Fest (more on that later), we had a fabulous seafood dinner at Coco's Sunset Grille which you can read about in more detail here but really all you need to know about Coco's is that they have fried strawberries. That is correct. Fresh, juicy strawberries which have been dipped into some fabulous sweet batter, fried, rolled in cinnamon sugar and drizzled with a strawberry glaze. I came very close to licking the plate.
Then we stopped in Dahlonega, Georgia on our way home and I'm just going to be honest and tell you that even though we adored Dahlonega in every way – the quaint downtown! the gorgeous waterfalls! the beautiful mountains! – we did not have high expectations that we would have anything resembling gourmet dining in this lovely little town.
Y'all.
We could not have been more wrong.
The first night we strolled into The Back Porch Oyster Bar, we felt like we were stepping back into a bar in Key West. Bright, tropical colors, a seaside decor and seafood that is wonderful in every way contribute to the illusion. Trish and Lee Creef moved to Dahlonega from the North Carolina outer banks and were so appalled that they could not get really fresh seafood that they opened their own restaurant. The chef is their son and all the items on the menu are based on recipes Trish and her son have devised.
Lucky for us. Because they were so concerned that we might possibly get to sample only one item on the menu that they proceeded to deluge us with a variety of appetizers, entrée samples and incredible desserts. I found myself eating fried oysters and calamari because they were so excited about having us try everything – and I don't even normally like those items. But these were different. They had breading and spices and were unique and wonderful and quite, quite delicious. I was really too full for dessert but they hopefully offered sour cream apple pie and if there is a world where I could say no to sour cream apple pie, I don't want to live there.
Then, the next night we headed to a quaint little river side restaurant that was so tucked away by the side of the road that we almost missed it. Bedecked with tiny lights and warmed by a fireplace inside, the Oar House made us fall in love immediately. And that was before we saw the wonderful deck that overlooks the river. Leigh and Tim O'Brien own and run this wonderful place along with a family of chefs who are so creative and innovative that they actually had us eating and adoring some date appetizers. Dates! Who knew dates would be so wonderful stuffed with some unimaginable wonderful substance and wrapped with bacon?
They also were concerned that we get to sample a variety of items so once again we were presented with appetizers, entrée samples and fabulous desserts. Each item was better than the last, so much so that we really did not have room for dessert. No problem  – they would not take no for an answer and boxed up a Coconut and Chocolate Bread Pudding and a White Chocolate Pecan Pie that we ate later in bed. Because of course we did.
So, basically we ate like grand sultans with everyone just delivering up one fantastic meal after another.
We actually did bike ten miles in Atlanta. And walked to a waterfall in Dahlonega.
But I think they calories we burned were offset by the completely and totally fabulous food we consumed.
We are going to stay home for a little while to enjoy our families and celebrate the upcoming holidays.
At least that's what I say.
It's actually so I can make a concerted attempt to whittle some of those extra calories off my a$$.
Full disclosure: Our meals were all provided by the various restaurants, but as always, I will share my honest opinion about any travel experiences I have.
Pin It