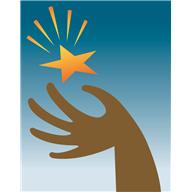 When we were sent an invitation for a press trip to Roanoke, Virginia, I at first thought it was for Roanoke, North Carolina and thought wait does that place still exist?
Happily for us, they were talking about the Star City of the South and not the non-existent "Lost Colony".
The thing that impressed me the most about Roanoke, aside from the fabulous food, gorgeous views and friendly hosts, was the fact that every single resident absolutely adores where they live. And will happily tell you that fact. I had been to Virginia – in fact, I was born at Quantico since my dad was a career Marine – but had not been back since I was 12 and had no memories of the state. Tom had never been so we were both like a couple of wide-eyed kids as we viewed the incredible Blue Ridge Mountains on our drive to Roanoke.
We agreed to take turns driving so the one in the driver's seat would not miss this incredible experience.
We drove into town to the Sheraton Roanoke Hotel and Convention Center, which was absolutely the perfect place to stay when you are visiting Roanoke. They have free parking, free wifi, free Starbucks coffee in the rooms, a great complimentary breakfast and some of the most comfortable beds I have ever slept in. They are conveniently located right off Highway 81 and even offer a complimentary shuttle to the airport which is just a few minutes away. When we were not content with our first room, located a little too close to the ice machine, they quickly whisked us away to a Sheraton Club Level room which was even nicer. Tom took full advantage of the fitness center and I took full advantage of the comfortable bed where I lounged around eating snacks and reading while he worked out. Sometimes it's a true mystery to me why he is the only one who loses weight. Given more time, we would have really enjoyed the beautiful indoor and outdoor pools and one of the restaurants.
Roanoke is known as the Star City of the South and when I went to link to this nickname, I was surprised to learn that there is actually a Star City in West Virginia, an area called Star City in Moscow and, apparently a Star City where a number of superheroes reside as well. What did we do for time-wasting before the Google Machine was invented?
The nickname Star City comes from the incredible star perched on top of Mill Mountain. Erected in 1949 as a Christmas ornament, this massive edifice weighs 10,000 pounds and is 88.5 feet high – probably the reason they decided to just leave it there rather than try to move it! The star glows with a white light, can be seen for miles and is really pretty incredible up close. While the lights stay white most of the time, they are changed to red, white and blue on certain patriotic occasions and to commemorate 9/11. On our first morning in town, after marveling over the star, we trekked up one of the many hiking trails to the Mill Mountain Park which includes a zoo, Discovery Center and miles of hiking trails.
 There is an incredible view of Roanoke from Mill Mountain. Unfortunately, on this very foggy morning, all we saw was this.
 So we gave up and instead took a hike through the beautiful woods on top of Mill Mountain, then part of our group headed to the zoo while the rest of us enjoyed the Discovery Center.
Offering classes, workshops, special events and summer camps, the Discovery Center is a great place for families. As we were leaving, a school bus full of excited kids was arriving for a tour.
From Mill Mountain, we headed down to the Historic Market District of downtown Roanoke for a walking tour. With lots of shops, restaurants, museums around town and in the City Market, you could spend hours in this area. Local vendors were set up with plenty of fresh fruits, vegetables, meat and flowers.
After strolling, shopping and eating some free samples, we popped in to the temporary home of the History Museum of Western Virginia for a quick visit. In temporary quarters until their new space is complete, they were very welcoming and showed us around to some of the interesting exhibits about history of the area. Soon enough, it was time for lunch and we headed to the historic Hotel Roanoke and Convention Center for a wonderful meal.
Several people had told me to try the peanut soup at the Hotel Roanoke so I was excited that we were having it for lunch. It came in the cutest little arrangement you have ever seen with the tiniest frying pan ever filled with spoon bread. Unfortunately, I think you have to be a fan of peanut butter to like this soup and, as I am not a fan of peanut butter as much as someone who actively hates peanut butter, I didn't really care for the soup. But you should absolutely try it. And everything else they have to offer because it was all delicious.
After our sumptuous lunch, our next stop was the incredible architectural marvel, the Taubman Museum of Art. Tom took approximately 6,541 pictures of this place because he was so fascinated by the angles and lines of the building and it is pretty amazing.
 The museum is open and airy with a high, soaring ceiling and some incredible exhibits. Some of which are the tiniest bit freaky.
They have a number of fascinating exhibits, which change often and one of the most interesting was the Faberge exhibit which runs through January and has absolutely gorgeous pieces – everything from clocks to jewelry. The next place we visited was truly one of the most interesting – the Virginia Museum of Transportation. From a small, detailed model train exhibit to huge locomotives and vintage cars, this museum could take up an entire day and kids would love it.
From this museum, we went to the O. Winston Link Museum which is conveniently located in the Roanoke Valley Visitor Information Center. I had never heard of O. Winston Link and I think most of our group had not either. He was a very famous railroad photographer and some of the photos we saw were truly amazing. The best thing we did, though, was go to the little movie theatre and watch a movie about his life. If you go, you must see this movie because it turns out he was the most interesting character – Hollywood is really missing something by not making a movie about his life.
The first Friday of every month, the art galleries in downtown Roanoke sponsor the Art by Night galley crawl where you stroll around town and pop into as many galleries as your heart desires. After a quick bite at Norah's Cafe located in the Taubman Museum, we did exactly that. All of the gallery owners were very welcoming and it was the perfect time to see some work by the incredible local artists.
The next day, our large group had several choices but we decided on the foodie tour which I wrote all about here and then we spent the afternoon bike riding. This was a difficult decision because part of the group went on the drive along the Blue Ridge Parkway (which we will do next time) and some went to the Woofstock Dog Festival (which looked wonderful).
We had been bike riding in Hilton Head a couple of months previously and had loved it so much that we decided an afternoon of bike riding on one of Roanoke's Greenways sounded like a great way to spend an afternoon. The greenways, which are walking, running and biking paths through parks and neighborhoods, are a wonderful idea and I would love to see them in every city. Our bikes were provided by River Greenway Bicycle Rentals and they were very professional about making sure that our bikes were the right size for us. This was a refreshing change from the last couple of times I have rented bikes where they were just handed to you and some were not actually the correct size. It took Tom and I a while to figure out how to change the speeds on our bikes but, once we did that we actually rode for about 7 miles. We were amazed when told how far it had been!
We loved our bike ride, especially the part where we biked to Blackdog Salvage (a fascinating place) and historic Grandin Village and had cupcakes at the wonderful Viva La Cupcake which probably added back all the calories we lost while biking!
We were a little sad to leave Roanoke on our final day and felt like the time had flown by much too fast. Great food, interesting sites and wonderful people had combined to create the perfect weekend. I can only imagine how beautiful Roanoke is in the fall when all the trees are gorgeous shades of gold and red.
I just might have to find out.
Full disclosure: Our visit to Roanoke was provided by The Roanoke CVB, but as always, I will share my honest opinion about any travel experiences I have.
Pin It