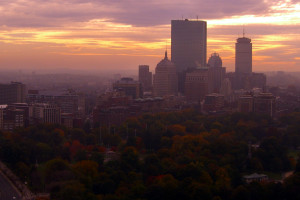 For over 200 years, from the time Europeans first set foot on the continent, to the present, the United States has offered an amazingly diverse history. Learning about the country's history is vital for kids to become well-informed citizens, and a visit to one of these family-friendly cities rich in history can be a great experience for everyone in the family.
New York City, New York
In 1624, the New Amsterdam colony was the start of present-day New York City. Learn more about the history of this remarkable city with a stroll along the Brooklyn Bridge, built in 1883; then continue your walking tour in Central Park, opened in 1857; and then give your feet a rest by boarding the elevator to the top of the Empire State Building, built in 1931, for a view of the entire city.
Boston, Massachusetts
Founded in 1630, Boston is one of the most beautifully historic cities in the country, with important attractions such as the Battle of Bunker Hill Monument and the Old North Church. The kid-friendlyColonnade Hotel offers family packages that include free overnight parking and breakfast.
Read the rest of this article on Minitime.com HERE.