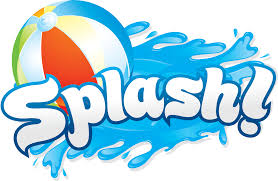 Hosted Activity
School may have started in a number of locations but you still have plenty of beautiful, warm days left to visit The Beach Waterpark in Mason, Ohio. They are open until September 13 every weekend so make plans to spend the day at this fabulous place.
Conveniently located just a short drive from Cincinnati, Ohio, it's a wonderful location for families to spend one of the last weekends of summer and early fall. There are plenty of accommodations in the area if you want to spend the night after an exhausting day!
We recently spent the day there and took two little boys who enjoyed every single second. With just over 35 acres, there are tons of different water slides of varying degrees of difficulty, a heated wave pool, an interactive kids play area, and plenty of comfortable chair lounges, seating areas, and shade. They have 2, 600 tons of white sand, over 150 live palm trees, and more than 2 million gallons of water adventure!
The Beach Waterpark has been open since 1985, and we paid it visits way back when our kids were small. On this visit, I was with our grown daughter, our grandson, and a friend, so life truly comes full circle!  They reopened in 2013 as an Adventure Landing park and have added new attractions and invested over 6 million dollars in renovations and additions.
Although summer is their most popular time, they have recently opened Snow Tubing at Beach Mountain which sounds like just about as much fun as the water slides in the summer.
Even though this place is ideal for kids, it's pretty sweet for adults too with the wave pool, lazy river, and Paradise Cove Escape where you can relax in the sun or under the shade of lush palm trees in this spa pool, heated to a lovely 90 degrees, complete with waterfalls and surrounded by beautiful rock formations.
They even have live music on the stage at Sunset Beach, and, if you want to be really spoiled, rent one of the cabana for the day where you can even have your lunch delivered right to your cabana table.
We had to wait in a line to get in (next time, we will be there when they open!) but it didn't take long, and we were pleased to find some lounge chairs by the wave pool by an umbrella. There was plenty of seating but it does get booked up, especially the shady areas, so plan to be there early if you want good seats.
We settled into our seats and a very nice lady sitting next to us offered the two boys her Soaring Eagle zip line tickets. She had purchased special tickets to the park which included the zip line and she was not interested but hated to waste the tickets. So nice! Of course, that was the first thing we had to do and they loved it! Soaring over the wave pool was probably the highlight of their day.
We spent the next few hours enjoying the wave pool, checking out all the water slides, and enjoying pizza for lunch. It was a warm, sunny, beautiful way – the perfect day for The Beach Waterpark! We hated to leave but knew it was just a matter of time before we would head back. Maybe we still have time next weekend…
Full disclosure: Our visit was provided by The Beach Waterpark , but as always, I will share my honest opinion about any travel experiences I have.
Pin It