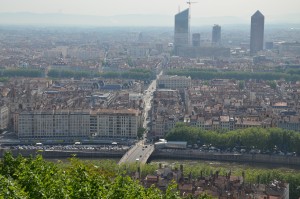 Lyon, like many French cities, is beautiful, charming, and historic. But it is truly unique in its location. Situated in east Central France between Paris and Marseilles, this UNESCO World Heritage site is located on a peninsula where two rivers, the Rhone and the Saone converge to the south of the historic city center. Because the city is located between two rivers, you can stroll east or west along cobblestone streets lined with lovely, local shops and restaurants, and end up on a river bank.
The city came by its famous nickname because of the popular lights festival called the Fete des Lumieres which occurs every December 8 and lasts for four days. The celebration is an homage to the Virgin May, who supposedly saved the city from a deadly plague in the Middle Ages. During the event, the entire city places candles in their windows and there are impressive large-scale light shows which are projected onto the sides of some of the most famous monuments.
Read the rest of this article on My Itchy Travel Feet HERE.
Pin It