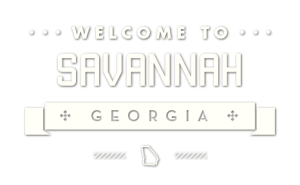 Hosted Accommodations
We discovered Savannah, Georgia a few years ago and it was truly love at first sight. The live oak trees draped with Spanish moss, the beautiful, varied squares and parks, the busy river, the fabulous food – all combined to create an unforgettable, romantic atmosphere that we loved and have returned to again and again. In fact, I even wrote a book about Savannah and lovely Tybee Island.
So when I was planning a girlfriends getaway this spring, it was natural that I included a visit to Savannah in our plans. One of the best things about our visit, aside from fabulous, fresh seafood, delicious pralines, and some fascinating tours, was our stay at the gorgeous Forsyth Park Inn.
Situated in one of the best locations in Savannah right across from beautiful Forsyth Park, this charming bed & breakfast is a perfect place for a girlfriends getaway, romantic getaway (there was a wedding while we were there!), or even a family getaway as they have a variety of configurations and amenities in their 11 guest rooms and even a darling garden cottage with a tiny kitchen that is pet-friendly. They are within walking distance of River Street with lots of great shops and restaurants, as well as other parts of the city.
The three of us were in Room #3 which was perfect in every way, with two Queen sized beds, a sitting area with a working gas fireplace, a whirlpool tub in the bathroom, and a completely fabulous view of the park across the street. We really enjoyed returning to our comfortable room after a day of sight-seeing.
The rest of the mansion is also wonderful. The nicest thing about staying at a B & B is that it is more like a comfortable home than a hotel and this is definitely true at the Forsyth Park Inn. The service was especially exemplary with all the staff being friendly, welcoming, and helpful in every way. In fact, one afternoon when a wedding party had taken over the verandah, they ushered us up to a very nice, large balcony area off one of the unoccupied rooms to spend the afternoon.
The large, columned verandah, covered with rocking chairs to relax and enjoy the park view, was one of our favorite places but we loved the whole house and the sweet courtyard garden where the wedding took place one afternoon.
A circa 1893 Queen Anne Victorian mansion, the house has ornate window and roof pediments, and the interior has spectacular, dark woodwork with 14-foot ceilings, 12-foot doors, an amazing grand staircase, and beautiful parquetry floors throughout.
One huge advantage to a B & B stay is always the wonderful breakfast choices and the Forsyth Park Inn really delivered in this area. They served a lovely full, gourmet breakfast every morning, and posted the menu the previous evening so we could plan ahead, and savor the idea of what we would be enjoying the next day.
Breakfast seatings are from 8:30 a.m. (arrangements can be made to eat earlier) to 10:00 a.m. on the verandah or in the parlor. The buffet features homemade granola or oatmeal, an assortment of breakfast breads and muffins, yogurt, and juice. A first course of seasonal fruit is served, followed by a gourmet breakfast of items like French toast, eggs, grits, bacon or sausage, and southern biscuits.
In the early evening, beverages and hors d'oeuvres are served in the parlor and guests can relax on the verandah or the courtyard garden and enjoy a treat. In the late evening, homemade sweets along with tea and coffee are available for a late night snack.
We enjoyed every single minute of our stay at the Forsyth Park Inn and hated to leave. If you are visiting Savannah, it's the ideal location and I think you will enjoy your stay just as much as we did!
Full disclosure: Our stay was provided by the Forsyth Park Inn, but as always, I will share my honest opinion about any travel experiences I have.
To find the best deals on hotels, check out Yonderbound HERE.
Pin It