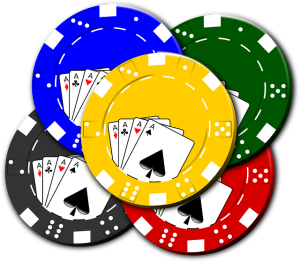 Hosted Accommodations
Even though the Four Winds Casino Resort is absolutely lovely in every way, we were really just thrilled to arrive at any location after braving the icy, snowy roads on the way to New Buffalo, Michigan. I'm a Southern girl used to driving on Southern roads where we only very occasionally have to worry about sliding off the road into snow above our knees.
Very occasionally.
In fact, hardly ever.
So when we realized on our girlfriends getaway to Michigan that cars and trucks were spinning off the road left and right, we began to feel a little nervous and slowed our speed down to a creeping crawl.
But we persevered and finally made it to the beautiful Four Winds Casino Resort where we were staying for the night. As a federally recognized tribe, the Pokagon Band of the Potawatomi Indians were able to develop and open the resort in 2007  in New Buffalo.
We unloaded, handed our car over to the valet for complimentary parking (always a nice plus), and took a deep, relaxing breath as we entered the beautiful lobby of this resort. We walked into a gorgeous rotunda with a vaulted ceiling and stone fireplaces on each end. The rotunda is built in the style of the Potawatomi people's traditional lodges and the Native American influence is seen throughout the resort in design and artwork.
After checking in, we headed to our room to relax and recuperate from our stressful experience dealing with the snowy roads.  The hotel features 415 rooms with granite counter tops, comfy Serta beds, these fabulous, oversized bath sheets and robes, 32-inch, flat screen, high-definition televisions, free Wi-Fi, and a safe. They also have a workout facility, room service and an outdoor hot tub. The suites also have whirlpool tubs with complimentary bath salts and a spa robe along with a wet bar, fridge, and microwave so that is my plan for our next visit!
After relaxing in our room, we were ready for a tour of this beautiful place. One of the first areas we saw was The Silver Creek Event Center, a multi-purpose space that is perfect for booking everything from a wedding to a major event and which also offers all kinds of entertainment from musical groups to comedy shows.
We were surprised to be shown a kids entertainment facility but realized that this makes the resort very family-friendly. Kids Quest is a supervised children's entertainment facility with hourly child care for children 6 weeks to 12 years old. The Cyber Quest arcade offers only the best in family-friendly entertainment featuring a wide variety of electronic games.
As two women on a girlfriends getaway, we were pleased to see the the shopping area in the resort, complete with several interesting retail outlets. Everything from tribal artwork, to designer clothing is available in the different shops. After browsing and shopping for a while, we were ready for dinner.
We enjoyed everything about our visit but truly the highlight was our dinner at the Copper Rock Steakhouse. A beautiful and luxurious venue, we had some of the best service here I have ever experienced at a restaurant. Every single person was friendly and helpful, and our waitress was especially wonderful at making suggestions and checking back to verify that everything was just as delicious as she said it would be. And it was. Every single bite was awesome.
The resort offers a variety of dining options from casual to gourmet and from pricey to very reasonable. The Copper Rock Steakhouse is a very classy, stylish restaurant that offers a fabulous dining experience. The restaurant is only open for dinner, so plan accordingly.
The Buffet is another restaurant which offers a variety of cooking stations and dishes from around the world with seating for up to 500 people.  The menu varies and the restaurant is open for lunch daily and special brunches on Saturdays and Sundays. The Hard Rock Cafe Four Winds is a casual dining restaurant offering classic American fare, which encompasses 12,000 square feet and is located adjacent to the gaming floor. It has two levels with seating for over 275 and includes the ubiquitous rock 'n' roll memorabilia familiar to anyone who has visited one of these restaurants and is open for lunch and dinner daily.
Timbers Fast Food & Deli is possibly the most family-friendly restaurant at the resort with an assortment of pizza, burgers, hot dogs, and fries, along with pastrami on rye, hand tossed salads, and oven-baked deli sandwiches. This is the place to get food any hour of the day or night as it is open 24 hours a day and offers breakfast all day for those last risers. It does close on Friday from midnight to 7 A.M.
After checking out all the restaurants, we happily settled in at the Copper Rock Steak House for our sumptuous repast. An elegant, white-tablecloth restaurant with comfortable leather seating, and a dark and beautiful decor, the menu features certified USDA prime beef aged in house, along with fabulous dessert created by the pastry chef.
At the entrance to the restaurant is a huge chunk of rock – an actual piece of copper which is one of the largest to be displayed in its natural form. Copper has a special, spiritual importance to the Potawatomi and a ceremonial value and meaning. The restaurant takes its name from this astonishing chunk of stone.
We settled in at our table and our friendly waitress helped us with our orders making suggestions that included the fact that we should not pass up their steaks as they are some of the best we would ever taste. She also told us the vegetables were served family style in quite large portions and suggested we order a couple and share them which was great advice.
She then brought us the largest assortment of breads and bread spreads that I believe was the largest assortment of breads I have ever been served. It was awesome.
Then, we each had an appetizer. The seared Tuna Ahi was flavorful and so delicious, I could have eaten several servings but it's a good thing I didn't because everything else was equally delicious.
I was determined to try a little of everything, so I ordered one of my favorite things, Lobster Bisque. Mmmmmm.
After I polished my bowl, she began to bring out our side dishes and steak, which we were very glad we had decided to share. The most unusual side dish was Au Gratin Roasted Corn and the most familiar was the twice baked potato, both of which were wonderful. The Filet Mignon was just as wonderful as advertised.
We were absolutely stuffed and ready to just lie on our beds and digest but we decided we should really check out the casino. We had absolutely no idea what we doing however, so we asked the restaurant staff if they could help. They could indeed. They called someone who came and kindly showed us around and even explained how to use the slot machines which were a little confusing for gambling newbies like us.
He was patient and kind and we really appreciated his help, even though he was no help at all with winning because we immediately proceeded to lose about $20 each in our respective slot machines, although that was admittedly not his fault. We kept winning and losing for a while, then finally decided to quit while we were somewhat ahead. I have to admit, it was pretty thrilling when we won!
Gathering up what remained of our money and our dignity, we headed back to our room to put on our pajamas, watch television, and feel a little sad that we only had one night at the amazing place. Which just means we need to return for a longer visit!
Full disclosure: Our stay was provided by Four Winds Casino Resort, but as always, I will share my honest opinion about any travel experiences I have.
To find the best deals on hotels, check out Yonderbound HERE.
Pin It