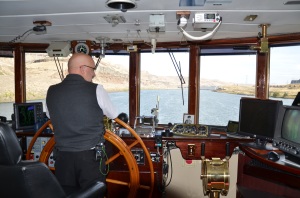 Meriwether Lewis and William Clark, intrepid explorers dispatched by President Thomas Jefferson in the early 1800s to find a route across the western United States, did not have an easy trip. Battling Native Americans, braving extreme heat and cold, making their way down treacherous rapids and starving, they gradually made their way to their ultimate goal: the Pacific Ocean. However, passengers on the luxurious S.S. Legacy with Un-Cruise Adventures are able to traverse part of the same route in ultimate comfort.
Un-Cruise Adventures is not a typical small ship cruise company by any means. Drawing on the combined experiences of their team with 80+ years in yacht and small ship cruising, Un-Cruise Adventures offers an alternative to any traditional cruises by taking their guests into remote areas and offering unconventional and quite amazing excursions.
Read the rest of this article on Luxe Beat Magazine HERE.
To find the best deals on hotels, check out Yonderbound HERE.
Pin It