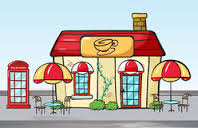 When we fell totally and completely in love with Oregon, part of the reason was the time we spent in lovely little Cannon Beach at the coast.
Found completely by accident when looking for a coastal resort to visit for a few days, it was one of the happiest accidents in all our travels.
Really adding to our experience was the evening we dined at the tiny and charming Newmans at 988 restaurant.
Located right on the main street in Cannon Beach in a former residence, the restaurant only has 10 tables and accommodates 24 – 30 people. We were very lucky to be part of that elite group. Opened in February 2006 by Chef John and Sandy Newman who combined Chef John's French training and experience with the original restaurant in the location which had offered Italian cuisine, the small restaurant offers truly excellent food. The French/Italian cuisine features the best local products Oregon and the Pacific Northwest have to offer. Since Cannon Beach is similar to coastal European villages we have visited, the white tablecloths, fresh flowers, and intimate atmosphere were both familiar and comfortable for us.
We pulled into a parking place behind the restaurant and strolled around front, enjoying the cool October breeze off the ocean just a couple blocks behind the restaurant.
Visiting this restaurant felt like you were just stopping in for dinner with some friends in their home – a very pleasant experience!
It was a week night and not too busy in Cannon Beach, so we just had a short wait and then were seated immediately. I imagine the restaurant is very busy during their high season in the summer and reservations might be a good idea.
Our friendly waitress spent a little time telling us about the restaurant, the history, and the amazing offerings on the menu. Then she brought us a couple of glasses of champagne. What a nice way to start an evening!
Everything on the menu looked equally wonderful but I was in the mood for steak so steak with potatoes and blue cheese on top sounded good. And it was.
In fact, it was perfect. Perfectly cooked and perfect delicious.
We just sat and enjoyed the quiet, intimate atmosphere, the low hum of conversation from the other diners, and the amazing, melt-in-your-mouth steaks we had both ordered.
It was the perfect dining experience.
Our only regret is that dinner was so delicious and filling that we weren't able to order dessert.
That's definitely on our agenda for our next visit.
Full disclosure: Our dinner was provided by Newmans at 988 but as always, we will share our honest opinions about any travel experiences we have.
Pin It