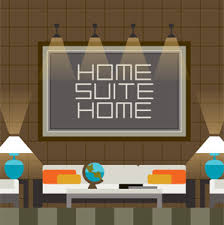 Hosted Accommodations
It was the desk clerk who first made us really, really like the Hotel Providence.
We already had an inkling that this was our kind of hotel because it's a unique, AAA Four Diamond luxury boutique hotel – our favorite type of hotel to visit. The exterior of this historic, downtown landmark was lovely and the lobby was truly beautiful. The hotel was awarded a Tripadvisor Certificate of Excellence in 2014 and it certainly deserves this recognition.
So we already had a good impression before we ever checked in. The desk clerk cheerfully greeted us and proceeded to give us our room keys. I hesitated, then wondered aloud if there was a tub in the room. I'm a big fan of lounging in a hot bath and I knew we would be heading out for our cruise with Blount Small Ship Adventures in a couple of days where we would have only a shower.
The desk clerk said to give him a minute, he perused his computer screen, then smiled and handed us new keys. He had upgraded us to a junior suite and, once we saw our room, we realized how nice this was. We quite simply loved our suite. With a nice foyer, a comfortably furnished living room, and separate bedroom, how could we not like it? You can actually take a virtual tour of the rooms, the lobby, etc. HERE.
The bedroom was a great place to get a good night's sleep with a really comfortable pillow top bed, made up with Egyptian cotton sheets.
But, of course, my favorite place in the suite was the bathroom and my quite fabulous tub where I enjoyed several hot and lovely bubble baths.
The Hotel Providence absolutely could not be in a better location in the arts and entertainment district near the Providence Performing Arts Center. Close to shopping, restaurants, and all of downtown Providence, it was an easy walk to our La Gondola tour one day. One thing that really surprised us was how pet-friendly Providence was and the hotel was no exception. They even had doggie treats in the lobby!
We enjoyed every single minute of our stay at the Hotel Providence and recommend it for your next visit. Now, make your reservations!
Full disclosure: Our stay was provided by the Hotel Providence but as always, we will share our honest opinions about any travel experiences we have.
Pin It