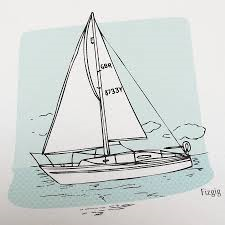 I stepped aboard Blount Small Adventures Grande Caribe cruise ship and heaved a sigh of relief and pleasure. There is nothing quite like cruising for a relaxing girlfriends getaway – no unpacking, no meal planning, no making your own bed, no worries! This particular cruise was visiting several islands in Rhode Island and Massachusetts in July which could possibly be the best time to visit this area on a cruise ship as it is high season and finding a hotel room in all the many locations we would visit could be difficult.
The Grande Caribe is not a large cruise ship; with space for about 80 passengers in comfortable staterooms just small enough to be homey. The lounge area is furnished with plenty of upholstered furniture and the adjoining bar area includes space for the liquor and wine bottles that Blount encourages you to bring aboard and soda dispensers where you are welcome to fill a glass with ice and a drink whenever you want. Not only do they encourage you to bring aboard your own liquor and wine, they even provide snacks and mixers to accompany them and two very nice cocktail parties during the week long cruise with scrumptious hot appetizers.
Read the rest of this article on Girlsgetaway.com HERE.
Pin It