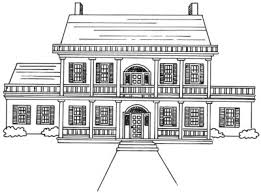 Hosted Accommodations
Our first view of lovely, historic Newport, Rhode Island consisted of trying to see the locale through a dense, wet fog. As we drove over the bridge onto the island, we could catch glimpses of the harbor, the cobblestone streets, the charming shops, and the historic homes.
But the weather did not bother us as we pulled into the driveway leading to the front entrance of the gorgeous red brick façade of the Vanderbilt Grace Hotel.
We were way too impressed to worry about a little fog.
A truly lovely historic, luxury boutique hotel, it is actually a vintage Newport mansion originally built by Alfred Gwynne Vanderbilt of the famous Vanderbilt family and is one of the few original private homes from the 1900's which operates as a luxury hotel. We were wowed by this impressive lineage as we walked in to the beautiful lobby which was lushly furnished and decorated.
We kept our high spirits right up to the desk where we sat to check in only to find out they had absolutely no idea who we were, were not expecting us, and had no room reserved for us.
For some reason, I had not confirmed our stay with the PR company I had worked with and had no confirmation number of any kind. We looked at each other, both thinking of the long drive, the bad weather, and the fact that we would just have to scrape up the money to pay for our stay because we were not heading out into that unwelcoming day.
Our fears that the Vanderbilt Grace would not handle the situation gracefully and kindly were completely unfounded as they immediately contacted the PR company, apparently worked some sort of miracle behind the scenes as they assured us calmly no problem, everything would be taken care of, we should just relax.
And they did indeed take care of everything. Not only did they almost immediately appear with a key to a fabulous suite, they offered us dinner at no charge in either of the restaurants in the hotel.
We instantly became devout fans of the Vanderbilt Grace Hotel.
We gathered up our luggage and accoutrements and headed up to our room, full expecting a very nice hotel room. We were quite wrong. This was not "very nice" hotel room but rather a sumptuous suite with a separate bedroom area, a comfy living room and a wonderfully handy little kitchenette.
Not only was our suite supremely impressive, they had one touch that we have never seen at any other hotel – a complete, tiny aromatherapy set up. How lovely!
The Vanderbilt Grace has 33 rooms and luxury suites as well as a spa, fitness center, and an indoor and outdoor pool. We dropped off our belongings, ooh and aahed over our suite for a while, then took a tour of the hotel. And we thought our suite was nice! The rest of the hotel is equally marvelous.
Somehow we missed seeing the indoor pool but were suitably wowed by the outdoor pool and the lovely patio area.
After our tour, we took a stroll around the downtown area and the harbor which is just a short walk from the hotel. We wanted to take in the view of town from the upstairs deck but the weather precluded that so you will have to enjoy this photo supplied by the hotel and yearn to see this view for yourself as we did since we left after one night and sadly did not see it.
After our stroll around town, we ready for dinner. We weren't terribly hungry so decided to have a light dinner at The Conservatory. This worked perfectly for us as this is a cozy yet casual venue on a glassed in porch which overlooks the grounds and Newport's historic Trinity church. If we had stayed longer, we definitely would have checked out Muse, the more formal restaurant where the renowned New England chef, Jonathan Cartwright, uses the best local ingredients in offerings which change throughout the seasons.
We had an amazingly delicious meal for dinner. My lobster pasta dish was the perfect amount and was hot and scrumptious.
The only truly sad part of our visit was when we had to leave the next day as we would have preferred to stay several days! The staff was actually horrified when they realized that we hadn't known about the Continental Breakfast that was offered and tried to bring us some fresh croissants for the road. When we politely refused, they insisted on bringing us fresh coffee to go and when I indicated I might like some water, they rushed to provide me with some ice water to take along.
We packed up and left but not without some longing backward looks at this perfectly wonderful hotel.
We must return.
After all, we didn't get to see that deck view for ourselves, did we?
Full disclosure: Our stay was provided by the Vanderbilt Grace Hotel but as always, we will share our honest opinions about any travel experiences we have.
Pin It