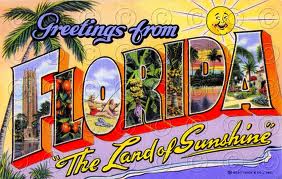 The Sarasota area of Florida has a lot to offer travelers including the fact that it is below the frost line so has lovely, warm weather in the winter, but it's the sand that is the most appealing. Although every beach in Florida has sand, it's not like this sand. Formed of crushed quartz, the sand in Sarasota is always cool even on the hottest day and has a soft, baby-powder like texture that you won't find on any other beach.
Because a beach house or condo is always a nice option on a trip, the Crescent Royal Condos on Siesta Key make a great choice for your Sarasota getaway. If condo #7a is available, this is one of the best choices in the entire complex. With over 2,000 square feet including four bedrooms, two of which are master bedrooms, a huge, fully equipped kitchen, large living room, and an amazing glassed in porch with a view of the gulf, it's a perfect location. There are one, two, three or four bedroom units, all with a view of the Gulf of Mexico, and all with a porch, the perfect place to watch the spectacular Florida sunsets.
Read the rest of this article in Living Well 50+ Magazine HERE.
Pin It