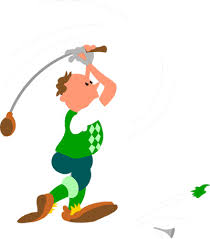 Hosted Accommodations
We don't play golf.
Never have, never will.
However.
We are huge fans of the Renaissance Birmingham Ross Bridge Golf Resort & Spa which is one of the resorts on the Robert Trent Jones Golf Trail. Comprised of several fabulous resorts with world-class golf courses, staying at each of these resorts is a dream trip for any golfer. But, as we learned during a recent visit, you don't have to be a golfer to enjoy these resorts.
The Renaissance Birmingham Ross Bridge Golf Resort & Spa is a four diamond resort  built in 2005 and the area has an interesting history. In the mid-1800s, James Taylor Ross allowed the Confederate Army to build a bridge on his land which allowed the Confederacy to transport munitions from the Oxmoor furnaces through Brock's Gap to the railroad on the other side of Shades Mountain. The bridge stands today a short walking distance from the resort, which I did not realize until I researched this article. Only thing to do is return so we can see the bridge! The land owned by the Ross family is now a luxury golf resort which I'm sure the Ross family could have never conceived in their wildest dreams.
Pull up to this luxury resort located right outside Birmingham, Alabama and you might think you have arrived at a castle in Scotland, complete with turret rooms and green, rolling hills. So Scottish that they actually have a guy who wanders around in the evening playing bagpipes.
The grounds are beautifully landscaped with fountains and flower gardens everywhere.
Our king room was roomy and lovely with a nice flat screen television (always a sign that the room has been renovated) and Wi-Fi, a must-have for us.
 We also had a great view of the gorgeous pool area which has a replica mill and waterfall to provide atmosphere.
 After checking in, we took a meander around the grounds. The 18 hole, immaculately maintained golf course is the main draw for this resort and it's actually pretty nice to look at for those of us non-golfers.
During our stroll, we noticed these huge fans built into part of the course. We were immediately intrigued, of course. What were they for? To cool off the golfers on a hot day? So we had to ask. Turns out they have nothing to do with the golfers, they are to cool off the course itself. No lie. They are air conditioning for the grass to keep it from drying out in the hot weather. Crazy, no?
After strolling around and marveling at the ingenuity of mankind, we asked for and kindly received a tour of the inside of the resort. The lobby area is amazingly lovely with comfortable sitting areas and a fireplace.
 We were perfectly happy with our lovely little room but were pretty amazed when they showed us one of the gorgeous suites.
We mentioned in conversation with our friendly tour guide that we had stayed in a Presidential Suite in a Seattle hotel and I think he took this as a personal challenge to prove how wonderful his resort was, so he showed us their Presidential Suite. And. Well. Wow.
Ok, we were sufficiently impressed. In fact, we were pretty darn impressed with the whole resort. And it made us realize we should probably attempt to visit every resort on the Robert Trent Jones Golf Trail.
Making that list right now.
So should you.
And be sure to include the Renaissance Birmingham Ross Bridge Golf Resort & Spa on your list.
If you are still not sure about booking your stay, check out this video. Then plan your visit!
Full disclosure: Our stay was provided by the Renaissance Birmingham Ross Bridge Golf Resort & Spa but as always, we will share my honest opinions about any travel experiences we have.
Renaissance Birmingham Ross Bridge Golf Resort & Spa
4000 Grand Avenue
Birmingham, AL 35226
(205) 916-7677
Pin It