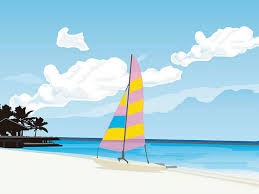 Beach loving travelers all have their favorite beaches and I have visited plenty of them. Green or black sand beaches in Hawaii, pink sand in Bermuda, tan sand in California, and the many hues and colors of the Caribbean islands. But none truly compare to the beautiful beaches which line the Gulf of Mexico in Florida.
Pure, sugar-white sand and warm water which ranges from the palest Peridot to the darkest Lapis Lazuli, these beaches are a joy to just look at, but with an amazing variety of accommodations, great seafood restaurants serving locally caught shrimp and grouper, tons of shopping opportunities, and great fun activities, you will also find plenty to do. This coast is the perfect choice for a getaway for any size group.
One of several beaches sprawling along the Gulf Coast in what is commonly known as "The Panhandle" because of the resemblance to a frying pan handle on the state of Florida, Destin has a number of hotels and resorts to choose from. But I have stayed numerous times at the Sandestin Golf and Beach Resort and it's a wonderful place for families, couples, or girlfriend getaways. With plenty of houses, condos, and hotel rooms, Sandestin offers a wide choice of accommodations, many right on the beach. The sprawling, 2400 acre resort is a great place to ride bikes with wide, tree-lined paths wending through the resort from the bay side to the gulf side. Some accommodations come with bikes provided but, if not, it's easy to rent them for a very reasonable rate from the bike rental shop at the marina.
Read the rest of this article on Travel Generation HERE.
Pin It