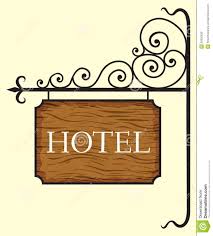 Hosted Accommodations
Honestly.
My expectations were pretty low.
We are not normally fans of chain hotels. We prefer to stay in smaller, locally owned, boutique hotels that are a little more interesting.
We have now officially changed our minds.
If there is a Drury Hotel nearby, we may very well be staying there and we recommend you do the same, especially if you are traveling with a family.
When I planned the Great Snow Getaway of 2014, I had every single detail planned. Every. One.
Only.
I forgot to calculate how long it would take us from one of those points to another, especially since we needed to be at the next point early in the morning. So we needed a place to stay for one night. Someplace that was about halfway between where we were and where we needed to go. Someplace like…check out the map, calculate the distances…someplace like Findlay, Ohio. When I checked to see what hotels were located in the fabulous Findlay, Ohio, I noticed there was a Drury Inn and Suites. And I had a brainstorm. We had tried to work with Drury Hotels on our visit to St. Louis but they were booked up. They were so nice and so concerned that we should check out Drury Hotels in the future that they actually sent us a gift certificate for a free night.
Which was sitting at home on my desk.
With trepidation, I emailed Kim Torrence, the eMarketing Manager for Drury Hotels. We would like to take advantage of their kind offer but…uh…we didn't exactly how the gift certificate with us. Could she help? Well, of course she could. Within the space of a few minutes, I got an email confirming our stay at the Drury Hotel in Findlay, Ohio.  We were relieved to have a place to lay our weary heads but not precisely excited about our stay.
That, of course, was before we arrived at the quite, quite lovely Drury Inn and Suites.
The Drury family of hotels actually encompasses several different brands, including the Drury Plaza Hotels which offer a more upscale environment and the Pear Tree Inns which are more bargain priced. The Drury brothers – that's right, these hotels are 100% family owned – built their very first hotel, a Holiday Inn, in Cape Girardeau, Missouri. After making money on the rooms side of the business only to lose it all on the restaurant and lounge side, they settled on a new hotel concept that separated the rooms from the food & beverage operations. The first Drury Inn opened in Sikeston, Missouri, with a rate of $10.88 per night, after learning that you always give the customer more than what they could get at any other hotel like extras that don't cost extra. In 1986, Drury became the first hotels to offer the QUIKSTART® free breakfast which includes not stale Danish and lukewarm coffee but a full, hot breakfast. In 2009, they rolled out the Kickback® which is basically a free dinner for anyone staying in the hotel. For eight consecutive years (2006 – 2013) the folks at J.D. Power and Associates have recognized Drury Hotels with the award for "Highest in Guest Satisfaction Among Mid-Scale Hotel Chains".
What does that tell you about their quality?
Chuck Drury, President of Drury Hotels Company, LLC., sums it up, "We're different from the big franchise chains. We build, own and operate all of our hotels. Our focus is ensuring that our guests get more for their dollar than at our competitors. If we provide a consistent experience at every one of our hotels, we believe we can be the first choice as a home away from home."
We didn't know any of this at the time, of course.
All we knew was that we pulled up in front of a very nice looking, brick hotel and we didn't have to fight any hotel employees to get a luggage cart to transport our own luggage. Carts were neatly lined up by the door and we loaded one up, grateful to save a little money by not having to tip anyone.
The lobby area was, quite simply, amazing. Large, immaculate, and nicely designed, it had an entire area furnished with comfortable furniture, a large screen television, and a fireplace. This was particularly impressive to us since we had recently stayed in a similar chain hotel in California where we had to wait in the lobby for our room to be ready and I am here to tell you that the lobby was nothing like this.
The friendly desk clerk told us where the pool was located and informed us about the hot food in the evening and the QUIKSTART® for breakfast. We were mildly interested but we have had free food in hotels before and it was nothing to write home about. But after we got settled and went to check out the food, we were astonished. We had planned to walk over to a nearby fast food restaurant for dinner but that was totally unnecessary. They had hot dogs, baked potatoes, salad, and plenty of free drinks. There were several families staying in the hotel and lots of kids (although we never heard one tiny bit of noise from our room) and they were really enjoying the dinner. What a great option for families!
The breakfast was equally amazing with several hot entrees, cereal, fruit, yogurt, etc. It was also well attended. And why not? Even breakfast at McDonald's can get pricey for a family. The hotel also had a great indoor/outdoor pool and a large whirlpool which was full of kids.
All of that was, of course, wonderful but what about the rooms?
Fabulous.
Seriously. This hotel was only the second place in all of the locations we visited that not only had a great, flat screen television but also had the HDMI hookup that we needed to connect our laptop and be able to watch Netflix. And the wifi was so good that we could actually watch something! We stayed in one luxury resort that had the HDMI hookup but when we called to ask why it was not working, we were informed that it was disabled. Disabled? Yeah, you mean you want us to pay for your movies, right?
The bathroom was nice but what really impressed us was the fact that they had shampoo, etc. in a dispenser in the shower. No more trying to shake it out of those tiny little bottles!
We slept great in our quiet, comfortable room on wonderful mattresses and bedding. It wasn't until the next morning when I sat in the chair to lace up my snow boots that I realized the chair was a recliner. A recliner. In a hotel room. Do you have any idea how many uncomfortable chairs we have sat in, in hotel rooms all over the world? A recliner. I still can't get over it and I wish I had noticed it the night before so I could sit in it. And recline.
So, basically, the Drury Inn and Suites in Findlay, Ohio was one of those infrequent but quite wonderful travel surprises you get now and then.
You should absolutely check them out.
And sit in that recliner for me, will you? I'm still annoyed that I didn't get to enjoy it.
Full disclosure: Our stay was provided by Drury Hotels but as always, we will share my honest opinions about any travel experiences we have.
Pin It