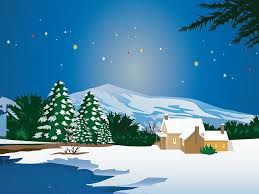 1. Seasonal Roads. Who knew? We southerners have never heard of seasonal roads, but they are all over northern Michigan. These are back country roads that are not plowed so the snow gets pretty deep. Most are used as snowmobile trails and it's technically illegal to travel on them, although there are no signs that say so. Don't attempt to drive on these roads unless you want to get stuck even if your GPS sends you that way, although of course  I'm not speaking from personal experience.
Oh, of course I am.
We left the quite fabulous Crystal Mountain to head to The Homestead and managed to get stuck in the deep snow on the way. We called the folks at Crystal Mountain who called the folks at The Homestead to make sure we had arrived safely who then both called to confirm we were indeed OK. And this is why we recommend you visit Michigan.
Immediately.
2. Vehicles. Don't attempt to visit this area without a four wheel drive, all wheel drive, or snow tires. They are really very good about clearing the roads but it snows most days and the roads pretty much always have at least some snow on them. People who live in the area don't let any amount of snow stop them, but they are prepared with the right vehicles. You should also have an emergency kit in your car. When we got stuck in the snow, it was only for a few minutes but it made us realize we were woefully unprepared. We didn't even have a shovel to dig out.
As southerners from Lexington, Kentucky which basically shuts down at the first sight of a snowflake, we were astonished at how everyone in Michigan doesn't let a little snow stop them. We were amazed also at how quickly the roads and sidewalks are cleared of snow. At every resort, roads and sidewalks were cleared even as more snow was falling. We arrived at The Homestead to find the sidewalk to our accommodations covered with snow but with one phone call, they were instantly cleared.
3. Clothing. The first time we went snowshoeing last year, we dressed from head to toe like we were headed into an Arctic winter. Within 15 minutes, we were bathed in sweat. Skiing, snowshoeing, or any active sport warms you up very quickly and you will not need all those heavy clothes. You are much better off with a couple of light, warm layers and a warm hat and gloves, along with good, warm, waterproof boots and thick socks. At The Grand Traverse Resort where we had our first and last experience with cross-country skiing with our very patient and kind instructor who never once said that we were possibly just falling on our a$$es way too much, we knew to dress lightly.
So we were dressed correctly, even though we couldn't ski worth a damn.
4. People. The people of northern Michigan are extraordinarily nice and friendly. It may have to do with being snowbound for days and craving companionship – although they don't actually let snow stop them – but, whatever the reason, they are lovely people. When we got stuck on a seasonal road – because of course we did – three local snowmobilers pushed us out of the snow and never once (at least to our face) commented that we should have known better. When we had some difficulty with fat tire biking at Crystal Mountain which is somewhat of an understatement as we lasted approximately 20 minutes, our guide just kindly said that fat tire biking is pretty darn hard.
Even if you live in Michigan.
5. Deer and snowmobiles. We have plenty of signs warning about deer in the south, but not a one warning about snowmobiles crossing the road. Once winter sets in, the snowmobiles come out and they are everywhere so be alert as they may cross the road in front of you to get to another trail. It is also completely legal for them to tool along in the snow on the shoulder of the road, so watch for them there as well.
So. Take these warnings to heart but head to Michigan now. Before all that fabulous snow melts.
Y'all need to enjoy it vicariously for all us southerners.
 Full disclosure: All the locations have kindly provided us with our adventure,  but as always, we will share my honest opinions about any travel experiences we have.
Pin It