Ironically, we have actually returned from this trip to find plenty of snow on the ground here and schools closed. But we still adored all the snow we found on our trip, the great snow activities, and the wonderful people we met. More on all those topics soon, I promise.
So Lexington, Kentucky is unseasonably cold as I write this. That crazy Polar Vortex has swirled down from the north and created cold conditions that we have not seen here since the late 70's. It is so frigidly, unnervingly cold that school has been called off not because of snow but because it's so cold, it's actually not safe for children to stand and wait for the school bus.
However.
It's like Narnia when the White Witch was running the show – it's always winter but never Christmas.
It's bitterly cold but no snow.
This is extremely disappointing for us as we love snow.
LOVE. IT.
So there is really only one thing to do.
Find some snow.
By the time you read this, we will be a$$ deep in snow. Or least we hope so. We also sincerely hope that we will not be doing this as we cross-country ski for the very first time.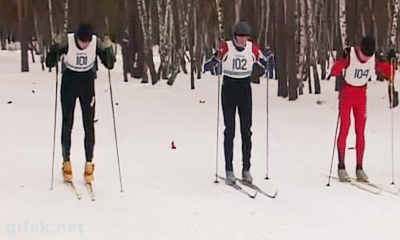 We are working with several resorts in the area and are extremely excited to visit each of them for the first and hopefully not the last time as it would be wonderful to find snow that is just a fairly short drive away for us. We travel writers spend a great deal of time planning our trips and, when we visit several different locations, those trips can get pretty confusing. I had to coordinate each of the locations and not end up criss-crossing through several states so I'm pretty proud that I ended up with a nice, circular trip that sends us back home at the end and not up into Canada.
Although we love Canada, don't get me wrong.
Most of the resorts not only kindly agreed to work with us, they also provided spa experiences which, if we spend as much time on outdoor activities as I anticipate, we will strongly need. We are just hoping they will let us ride the chair lifts up to the top of the mountain, take photos, and ride the chair lift back down. No actual skiing. Just observing.
That counts as an outdoor activity, right?
Here's how our trip shaped up.
1. The Grand Geneva Resort in Lake Geneva, Wisconsin. I originally approached them about visiting the Timber Ridge Water Park and Ski Resort but when they realized the target audience for most of our publications is over 50, they gently suggested the luxury resort with a spa might be a better choice and who are we to argue? Not two people who strongly desire a large water slide experience, that's for sure. We will save that for the next trip with our grandson.
2. The Inn at Aberdeen in Valparaiso, Indiana. Because of scheduling, we ended up needing a one night stay between resorts and were lucky to find this gem of a bed and breakfast right on our way. It's not only a lovely place, it's also very near Indiana Dunes National Park where we plan to spend an afternoon hiking and taking photographs.
3. Grand Traverse Resort in Traverse City, Michigan. We have never been to Traverse City, located right on Lake Michigan, and are very excited to get photos of the area in the winter and to try cross-country skiing for the first time and – wait for it – dog sledding. Yep.
4. Crystal Mountain in Thompsonville, Michigan.  We have a three bedroom cabin at this resort and they may have some difficulty making us leave.
5. The Homestead in Glen Arbor, Michigan. I might possibly be the most excited about this location because not only do they have us booked for relaxing massages, they also offered me a manicure/pedicure. Skiing and snowshoeing is all fine but I am all about the pampering.
6. Drury Inn and Suites in Findlay Ohio. Once again we needed a one night stay because we have to be at our last location early in the morning for a culinary class and the last resort was too far away and oh, the first world problems of travel writers. We were actually kindly given this comped stay when we couldn't work out a visit with them in St. Louis, so we are interested to check out this mid-price chain of hotels.
7. Gervasi Vineyard in Canton, Ohio. Strangely enough, this was actually the first location I booked and then had to back up our schedule like a bunch of dominoes to make sure they all lined up so we ended up here on the correct date which just happened to be my birthday and was the original reason for taking a getaway.
A getaway which involved seven different locations along with all the corresponding PR folks and the dozens, nay hundreds of resulting emails.
But it has all come together and by the time you read this we will be experts in cross-country skiing.
Or at the very least, experts at getting pampering massages while everyone else skis.
It's truly a win-win situation.
Full disclosure: All the locations have kindly provided us with our adventure,  but as always, we will share my honest opinions about any travel experiences we have.
Pin It