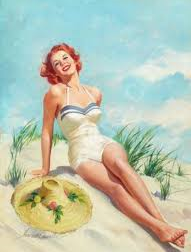 Hosted Accommodations    It was the suite that enthralled us the most.
The gorgeously renovated resort and everything about it made us very happy we had chosen to stay at the Sonesta Resort in Hilton Head, South Carolina but our completely fabulous one bedroom suite topped the list.
My SIL and I were on a girlfriends getaway, the Sonesta Resort was the second of three locations we visited, and it was very difficult to say which was our favorite.
But that suite!
We pulled up in front of the Sonesta Resort, tucked away on Shipyard Drive in a perfectly lovely 11 acres filled with trees, blooming flowers, and glimpses of the Atlantic Ocean, and were immediately very impressed by the beauty of the place. We were greeted by the staff who must have instantly memorized our names because every time we left the resort during the rest of our stay, they called us by name. Not only were they friendly; they were thoughtful as well, inquiring about whether we needed directions and even recommending restaurants and shops to us.
The resort has recently gone through a $30 million renovation and offers a fabulous swimming pool complex where we spent most of our time lolling in the sun, the Arum Spa, several restaurants, bike rentals, and easy access to golf and tennis as well as the rest of Hilton Head Island with plenty of great shops and restaurants. During renovation, they added a shade pool and hot tub, as well as a zero-entry heated lagoon swimming pool and children's area and we saw all of these in constant use.
We were huge fans of the small gift shop in the lobby called Pearls Market and purchased several gifts there including local perfumes and lovely Christmas ornaments. There is also a fitness center although I will just admit here and now that we never visited it, not even once. We loved the sunset colors they chose for their renovation – the color orange everywhere was really bright and beautiful. The lobby was especially impressive. Huge and beautifully decorated, it was quite an introduction to the resort.
After checking in, we headed up to what we assumed would be a perfectly adequate hotel room but we were seriously stunned when we walked in. Our suite had a large living room with a flat screen television and a nice balcony overlooking the lush foliage and pool area, a separate dining room/office area, and a completely separate bedroom with an adjoining full bath. The couch in the living room folded out into what my SIL assured me was a very comfortable bed so we each had our own living area which was so nice!
In the dining area was a small fridge, a sink, and a Keurig coffee maker which was really handy for light lunches or a quick snack. They also had some great added touches like night lights at the bottom of the bedside tables that came on when you got up at night (I have never seen that in any other hotel) and a television that swiveled so it could be seen from the living room or dining area.
We didn't actually need to worry too much about delving into the snacks we had brought with us during our stay as the resort kindly provided us with breakfast every morning at Heywards and dinner one evening. Breakfast was absolutely fantastic every morning with a full buffet, omelet bar, or a full menu if you preferred. We did prefer the full menu one morning and had the amazing waffles. OMG.
Our dinner one night was also fabulous in every way. We started with a great salad, sampled each other's entrees, and finished with several desserts at the insistence of our waiter who said we must try them. Although I admit we did not require much persuasion.
The first thing we did after checking in and swooning over our wonderful suite was take a stroll around the grounds. The resort is a gorgeous property and has impeccably maintained grounds. Every place we looked there were more flowers, fountains, paths, hammocks, and lovely views.
Then we headed out to the beach. The beach at Hilton Head is uniquely wide, flat, and quite lovely. It's actually hard enough to ride bikes on and when the tide is out, tide pools form and attract the area birds who are looking for small fish and crabs in the water.
 We loved the beach but the pool area was so convenient, quiet, and lovely that we spent most of our time there. There was even live music one afternoon.
The only thing that would have made it an absolutely perfect getaway was a spa experience and…wait for it…the resort also had a spa and provided me with a perfectly fabulous massage one afternoon. Could life get any better? The Arum Spa is located right in the resort and offers massages, facials, and mani/pedis – perfect for a girlfriends getaway!
We left the resort one night for a truly incomparable meal at a fascinating, small, local restaurant called The Studio. Owned and managed by a husband and wife team, the restaurant offers an eclectic menu with a focus on local and organic items. The husband/chef stays busy in the kitchen while the wife, who is an accomplished artist with work displayed throughout the restaurant, works as a friendly hostess and waitress.
We also had not relaxed quite enough yet so we left one day for yet another massage and facial at a small, locally owned spa called the Ahh Green Spa. They are the island's first truly "green" spa, offering organic, fair trade, and vegan products. Their philosophy is to complement the body's desire to find balance through quality bodywork and skin therapies and we both truly enjoyed our experiences there.
The only problem we had with the wonderful Sonesta Resort was when it was time to leave. We needed a few more days…or possibly a week or so.
Full disclosure: The Sonesta Resort provided us with our stay,  but as always, I will share my honest opinion about any travel experiences I have.
Pin It