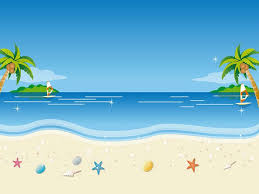 It was the view that made us fall in love with the Omni Hilton Head Oceanfront Resort.
Our room was great, the resort was gorgeous, the pools were incomparable, the beach front was lovely – all of that added to the love but it was the view from our room that had us completely smitten.
We had stayed at two other equally wonderful resorts on our girlfriends getaway so far but even though they were, indeed, perfectly lovely, neither one offered us a view.
And we are fans of the view.
We were packing up at the previous location the day before our visit, feeling a little sad that this was going to be our last resort and we would be heading home the next day. Very, very sad. We decided one night at the Omni was just not going to suffice. So we added two more nights.
And we were so glad we did.
Unfortunately, we were checking in on a Sunday when their sales and marketing people were not in their office, the front desk knew nothing about a travel writer visiting, and the quite pleasant girl at the check in desk was not at all sure she could put us in a room with a view for the extra days and she might have to charge us extra or we might have to move after one night and things were getting complicated and we were getting a little frazzled.
She was not getting frazzled at all, we were the ones getting frazzled. We seriously wanted a view but we didn't want to have to pack up and move to another room after one night. She efficiently and calmly went to get someone to help.
That person turned out to be the even more efficient Gray Rains, the Assistant Front Office Manager who smiled, clicked a few keys on the computer, pulled a rabbit out of a hat, did a few card tricks – OK, not really, but he got us into a room with a view for no extra charge and assured us he would talk to the sales people on Monday and straighten everything out. He did exactly that. The sales people called me on Monday and everything was just fine.
So nice to work with professional people.
And so we had our view.
And a lovely one it was.
Our suite was perfectly fabulous in every way, in addition to the view. We had an oceanview studio suite with two queen beds with a balcony which was just perfect for the two of us. We spent quite a bit of time on the balcony enjoying our view, especially in the mornings.
The suites are 530 square feet so they are very roomy and we loved our little dining area with a table and chairs and a kitchenette area with a fridge, microwave, coffee maker and even a little toaster. We made several meals there and really enjoyed the convenience. It would be the perfect place for a small family as well.
There is valet parking available but there is also free parking, which I always appreciate. You might want to know there is an $18 per day resort fee but it includes internet access, in-room coffee and bottled water, complimentary shuttle access in the area, and a few other amenities.
The resort has recently gone through a $17 million dollar renovation and it's truly a beautiful place. The front entrance, lobby, meeting facilities, fitness center and Ocean Tides Spa have all been transformed.
Families will enjoy new kid's splash zone right beside the 3,600 square feet, zero entry Family Pool. We spent all our time at the newly renovated Adult Pool for the peace and quiet. We were also impressed with the lavish, sub tropical landscaping and exotic garden atmosphere that really made the resort gorgeous.
As we were on a trip with the primary goal being to relax, the Omni was the perfect location. They have three championship golf courses, each more beautiful than the last.
But we were not into golfing.
They also offer world-class tennis courts as well as tennis lessons.
But we were way too lazy for that.
They have a great fitness center with state-of-the-art fitness equipment.
Which we never even stepped into.
That would have required way too much effort.
This was the greatest amount of effort we could bring ourselves to expend right here.
Yes, I am actually reading in the pool. It was hot, I wanted to get wet but I wanted to read also.
Voila.
We probably would have expended enough effort to visit the spa for some sort of fabulous treatment but that didn't work into our schedule for this visit.
Although we did manage to summon the energy to prepare a few meals in our room, we also took advantage of the Buoy Bar out by the pool for lunch one day, in between lounging in our chairs and strolling on the beach.
It's a tough life.
There are plenty of other dining options at the resort as well, and we also popped into the Palmetto Market several times. They have plenty of food items, souvenirs, and other necessities, along with fresh-baked goods and coffee.
We enjoyed every single minute of our stay at the Omni Hilton Head Oceanfront Resort.
Even though we didn't do much at all except enjoy our view, read in the pool, and eat.
Seriously.
Can you think of a better vacation?
Full disclosure: Our stay was provided by the Omni Hilton Head Oceanfront Resort, but as always, I will share my honest opinion about any travel experiences I have.
Pin It