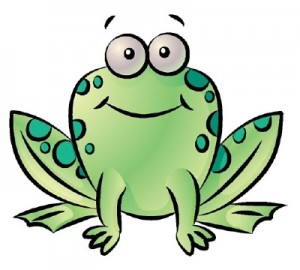 I lay in bed with the covers pulled up, just about to burst with fury. Someone had the nerve to walk their tiny, yippy dog this late at night, right outside the door of my room at the resort. How annoying!
Up to this point, we had been in love with our fabulous two bedroom villa at the Bay Point Wyndham Resort. With two bedrooms, a nice living room, and a kitchenette, it was the perfect place for me, my grown daughter, and my seven year old grandson. We loved everything about the resort; the gorgeous pools, the free ferry to beautiful Shell Island, the great food in the restaurants, the lovely grounds.
But now.
My sleep was being disrupted by another incredibly rude guest. Because my bedroom could be closed off to make the living room and the other bedroom into a one bedroom suite, my bedroom had a door to the outside where, apparently, the most annoying yippy dog in the universe was hanging out.
I finally had enough. I threw back the covers, ready to give the dog owner a piece of my mind or at the very least a nasty glare.
Probably the latter.
I strode to the door and threw it open only to see.
Nothing.
There was nobody there. Nothing going on except the gentle rain which had caused a small pond to develop on the lawn near our villa.
Suddenly something very tiny and very green flew past my leg and into my room. I turned and there it was. A tiny, wee frog clinging to the wall beside the door. What the…where was the dog?
Then that tiny, miniscule frog gave out a yip. And I realized what I had been hearing all this time. It was him!
Lest you think I am exaggerating how loud this yip was.
Here. Check this out.
Now I'm not going to say I was afraid of that little guy but I certainly didn't like the idea that he might jump on my face in the middle of the night because eeeewwwww.
So, in my naiveté, I decided I would just catch him and toss him back out the door.
Yeah.
I grabbed a basketball cap, thinking I would just scoop him off the wall and toss him out.
Yeah. No.
As soon as I got close to him, he, with an unbelievable leap of Olympic caliber if they had frog Olympics, soared from the wall onto my bed.
Oh no you didn't jump on my bed.
At this point yes not until this point did the absurdity of the situation strike me.
I was chasing a frog around my bedroom in the middle of the night while, around me, everyone else was peacefully slumbering away, unaware of any barking frogs. Oh, yes. That's precisely what he was. A barking tree frog. Apparently, it was mating season for them and the rainy night made the perfect romantic venue for a little froggie love. They were mating and yipping away in that little pond. If he hadn't ventured right outside my door, I would slept on, oblivious to the orgy going on just a few feet away.
Well, he had just made the mistake of his life.
I slipped quietly up to the bed and pounced again.
And he leaped up on to the curtains.
Up to this point, I had been a benevolent captor. I intended to set him free to roam with his own kind and make all the froggie love he wanted.
Yeah. That time was over.
I grabbed up a shoe and slammed it against that little green sucker on the curtain.
And.
He disappeared.
I couldn't tell if I had knocked him off or squished him into a teeny green blob. Gingerly, I pulled the curtains away from the wall and checked. Nothing. I looked under the bed. Nothing. I sat on the bed and waited for some froggie yips. Nothing. Either I had killed him or scared the crap out of him and he was too freaked out to yip.
Finally, I gave up. Turned out the light, got in bed, fell peacefully asleep. Never heard another yip.
We were there for two more days.
Never saw him again.
And I never heard another yip.
Apparently, he was a loner barking tree frog who had wandered away from the herd.
Or whatever you call a bunch of barking tree frogs.
I don't feel a bit sorry for him. I gave him a chance to make his escape in that ball cap.
Rest in peace, little barking tree frog.
I'm just glad you finally shut up. One way or another.
Full disclosure: The Bay Point Wyndham Resort provided us with our stay,  but as always, I will share my honest opinion about any travel experiences I have. My honest opinion (after two separate stays here) is that this place is completely fabulous. The frog was one tiny and rather hilarious problem that did not affect our stay at all.
Pin It