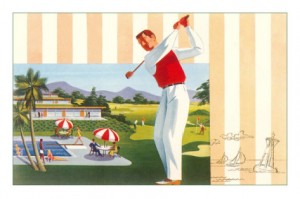 Hosted Accommodations
It might have been the huge tub in our room. Because I am a fan of the huge tub, pretty much anytime.
Or the fact that when we had a slight problem with noise in our first room, the staff cheerfully moved us to another room that was equally nice. I always appreciate that.
Or it might have been the incomparably beautiful grounds. Or possibly it was the fact that we were finally seeing a beautiful blue sky and sun for the first time in days after experiencing the June Gloom of Carlsbad.
Maybe it was a combination of all those things because, whatever it was, we absolutely adored our stay at our last stop on our visit to Carlsbad – Omni La Costa Resort and Spa.
We had a signature La Costa room which I loved because we had French doors out onto a tiny but lovely patio…
 which gave us a perfectly marvelous view of the grounds and all the gorgeous flowers everywhere.
Located only about 3 1/2 miles from the beach, this huge (over 400 acres), beautiful resort has some of the most incredibly lush and wonderful landscaping we have ever seen. There were flowers everywhere, beautiful fountains spouted water around every turn, and the winding paths through the clean, bright white buildings made strolling around a real pleasure.
Not only is the entire area a pleasure to feast your eyes upon, the resort is also very environmentally friendly. They have earned the Green Seal Environmental Standard for Lodging Properties – Silver (GS-33) with several of their initiatives. They changed out areas in their Champion Golf Course to native grasses, which has resulted in the return of many small birds to the area and they even welcomed a young Bald Eagle recently. They also planted more native flowers which have helped to sustain the local bee population.
We were not at the resort long enough to enjoy a meal but they have plenty of dining options. One thing I did enjoy was the Edge Adult pool which is located right outside the main lobby and had a fabulous view of the golf course and the surrounding valley. The resort features eight swimming pools, many of which have water slides and would be great for families. The Edge Adult pool has plenty of lounge chairs and you can even get food and drink delivered to you as lounge in the sun.
This was our last stop before we headed home, so we were content to just relax. If you want to do more than relax, there are plenty of activities like tennis available. And, if you want to relax completely, there is also a spa.
But we were very happy to just simply relax at this lovely place. It made a perfect and fitting end to our whirlwind trip to Carlsbad.
Full disclosure: Omni La Costa Resort and Spa provided us with our stay,  but as always, I will share my honest opinion about any travel experiences I have.
Pin It