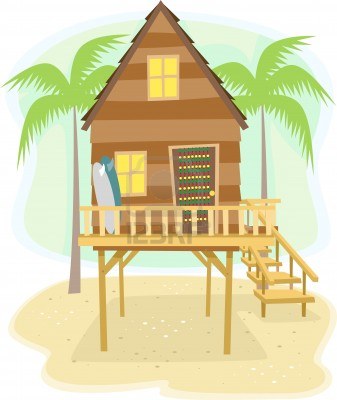 I put my book in my lap, stretched out on the wide, cushioned couch in the living room of our fabulous condo at the Wild Dunes Resort and glanced over at my SIL who was still happily engrossed in her book.
There were many, many things we enjoyed about our stay at this lovely oceanfront community hidden away on the Isle of Palms but the fact that we had two couches in our living room was very  high on the list.
With over 240 rental properties scattered all over the property which included anywhere from one to seven bedrooms, there were plenty of locations to choose from but we were very happy with our two bedroom condo.
Located just a short walk away from the beach and a short drive to pools, restaurants, shops, and the spa, we were in a perfect location. The one tiny problem we had was no Wi-Fi or cell phone reception at our condo but that was easily remedied at other locations on the resort and we found it surprisingly relaxing to be out of touch when we were in the condo.
All the rentals at the Wild Dunes Resort come with a full kitchen, washer and dryer, cable television, telephone with an answering machine, and housekeeping if you stay more than seven days. The prices are very reasonable and they have even better rates for an extended stay of three weeks or more from October through March. We spent a great deal of time on this visit just relaxing and this location was the perfect place for it. You can get an idea about how fabulous the place is by checking out their videos on youtube.
The beach at the Wild Dunes Resort is absolutely gorgeous – smooth and flat for bike riding but with plenty of tide pools at low tide for kids and space for adults to lounge in beach chairs.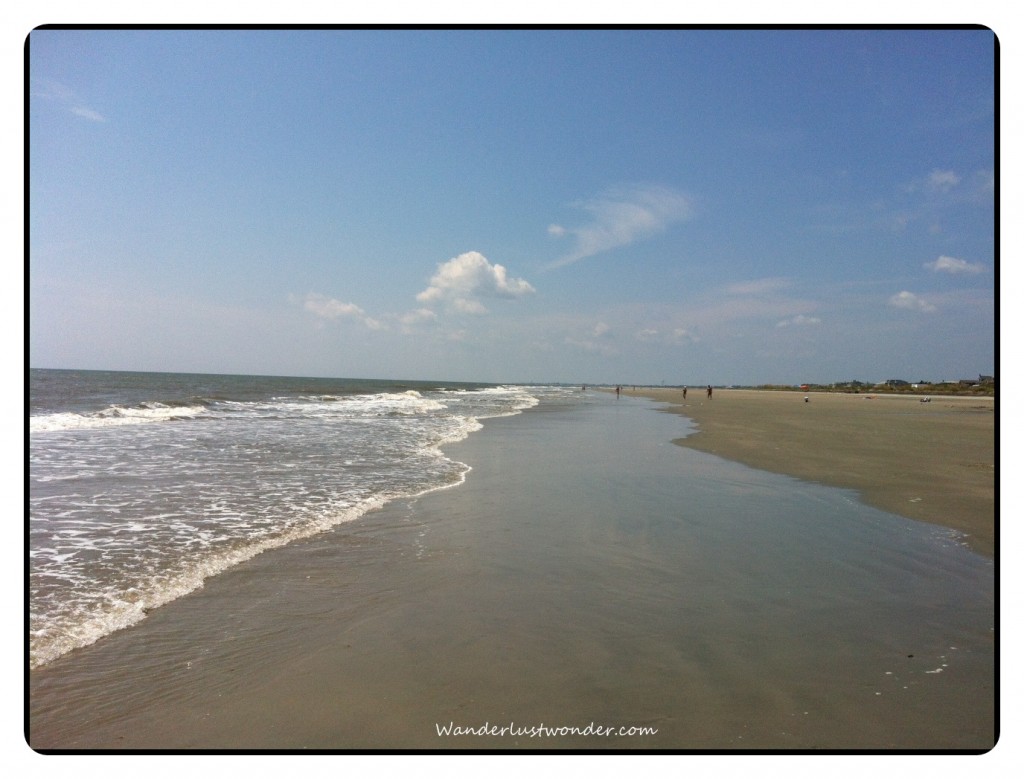 Our favorite place to lounge – aside from our two couches, of course – was by one of the many pools at the resort. Our favorite was the pool located by the Grand Pavilion which had a great view of the ocean. The Grand Pavilion is a large, covered gazebo which looks out over the ocean and is used for meetings and conferences. They were setting up for a wedding one afternoon and it looked really beautiful with all the tables covered with white tablecloths looking out over the beach. When there are no events, there is a restaurant called the Grand Pavilion Café and Bar where you can get a quick sandwich or snack to eat by the pool. It's very easy to get to the beach and take a stroll as there is a wooden boardwalk out to the sand.
The Village at Wild Dunes, at the center of most of the resort activity, is where we found condos and beach houses, the fitness center, restaurants, shops a small grocery market, and the spa. Not that we actually used the fitness center, mind you. We just located it. We did, however, successfully locate the market where we bought snacks and the spa where I had an absolutely wonderful massage. Snacks and a massage. Two of the most important things on a vacation. The spa also has a great little gift shop off the lobby where I bought a beautiful and very inexpensive necklace. They had all kinds of interesting jewelry and clothes, all very reasonably priced. Hudson's Market is the small market where you can pick up sandwiches, drinks, baked goods and fresh fruits and veggies along with handy items like laundry detergent.
The Boardwalk Inn is another area of the resort that is just lovely. Just a few yards from the beach, the Inn has 93 rooms and suites and has the nice, private feel of a quaint boutique hotel but all the amenities of a resort. We especially loved the way the Inn and the Village were both painted in beautiful, bright colors reminiscent of Charleston and the Low Country. We had breakfast and dinner at The Sea Island Grill and Lounge in the Inn and they were wonderful. It's a casual yet upscale restaurant and we enjoyed dressing up a bit for dinner.
Although we are not golfers, golf is very popular at the resort.  With 36 holes of golf courses designed by Tom Fazio, the courses appeal to golfers of all skill levels. We may not be golfers, we are extremely expert at eating out and loved our breakfast one morning at The Sand Bar restaurant, located in the Links Clubhouse. We had some fabulous waffles but they also offer lunch with traditional southern favorites like shrimp and grits and pimento grilled cheese sandwiches.
Although we were way too lazy to make the drive, Charleston is located just a short drive away and is a popular place for day trips or evenings out at a Charleston restaurant. The Wild Dunes Resort is the perfect place to stay when you are visiting Charleston.
We loved everything about our getaway to this perfectly charming resort and can't wait to make plans to visit again. I was there for a girlfriends getaway which was absolutely perfect but it would make a great romantic destination with my husband in the fall or winter, since he is not a fan of beaches in the summer. In a perfect segue, I need to tell you about the Wish You Were Here 72-Hour Charleston, SC Beach Vacation Sale at Wild Dunes Resort. Until 9:00 P.M. Thursday, October 24, you can save up to 45% on a beach getaway.
I highly recommend you check it out!
Full disclosure: Wild Dunes Resort provided us with our stay,  but as always, I will share my honest opinion about any travel experiences I have.
Pin It