When we were on our yacht cruise in British Columbia, enjoying the incredible scenery, scarfing down delicious food, and seeing amazing animals, we were actually working hard.
As difficult as it is to believe, we work hard for all the amazing travel opportunities we are given. I spend an exorbitant amount of time writing once we get home and Tom spends every trip with a heavy camera around his neck, often perched precariously trying to get the perfect shot. The yacht cruise was no exception as Tom had agreed to take photos of all our adventures so Un-Cruise Adventures could use them on their web page and other public relations materials. When we returned home, I chose the best photos, put them in Dropbox, shared them with Un-Cruise Adventures and forgot about them.
Until last night.
When I was reading articles on USA Today and happened upon one of Tom's photos. Un-Cruise Adventures had shared it for use with the article and there it was. We actually had to go back to our photos to confirm it but yep. There it was. One of his photos. We were just blown away.
One of his photos.
On USA Today.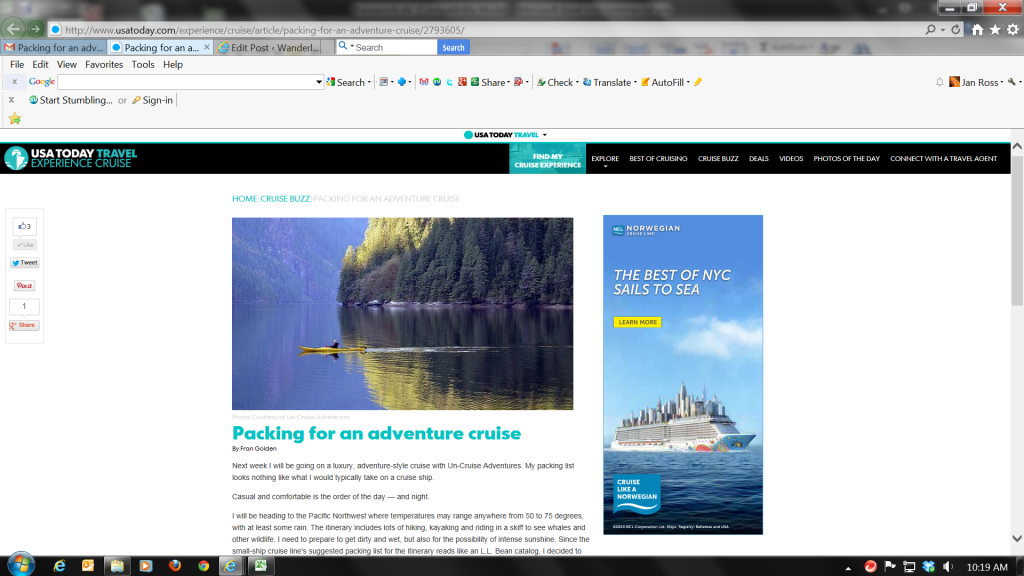 Then we realized we had never actually gone to the Un-Cruise Adventures web site to see if they had used any of his photos yet.
And the first thing we saw was one of his killer whale photos.
Not only that, it actually had his name on it. In tiny print over on the left. But it's there.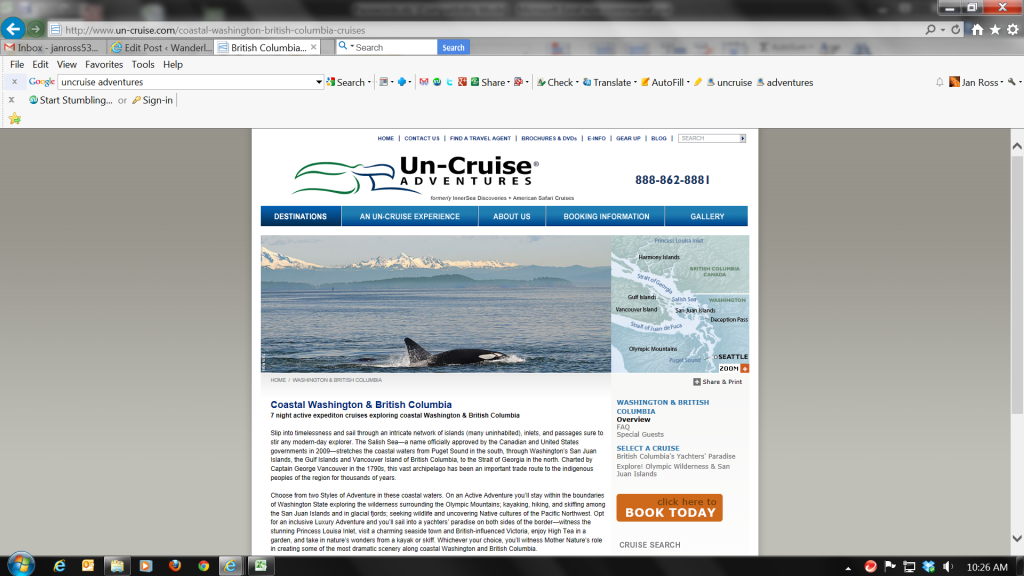 They also used some of his photos in the Gallery of images of the Coastal Washington and British Columbia slide show on the site.
Of course, we have seen plenty of his photos used before. In all of my articles in a variety of venues, both print and online. He has even had them featured on magazine covers.
But this.
This is pretty damn cool.
And worth all that precarious perching he does on every single trip.
Pin It