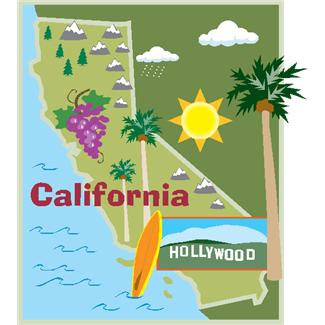 Hosted Accommodations
We couldn't believe it.
Here we were in beautiful southern California, on the coast, at the beach, in the middle of summer, and the skies were gray, cloudy and downright unattractive. Surely we had caught California at an unfortunate and inopportune moment and the sun would break through at any moment, flooding the coast with gorgeous, golden sunlight.
Ah.
Not so much.
We soon learned that coastal southern California experiences a phenomenon every summer called "June Gloom". Clouds form over the ocean which meet the warm air from the coast and this results in gray, cloudy days right when you expect beautiful summer conditions. However, nobody in the lovely little village of Carlsbad was allowing the gray skies to affect their vacation enjoyment, so we decided to ignore them as well.  We had headed down the coast in our lovely red Venza to explore Carlsbad, at the invitation of the local CVB and were checking into our first accommodations, the Carlsbad Inn Beach Resort.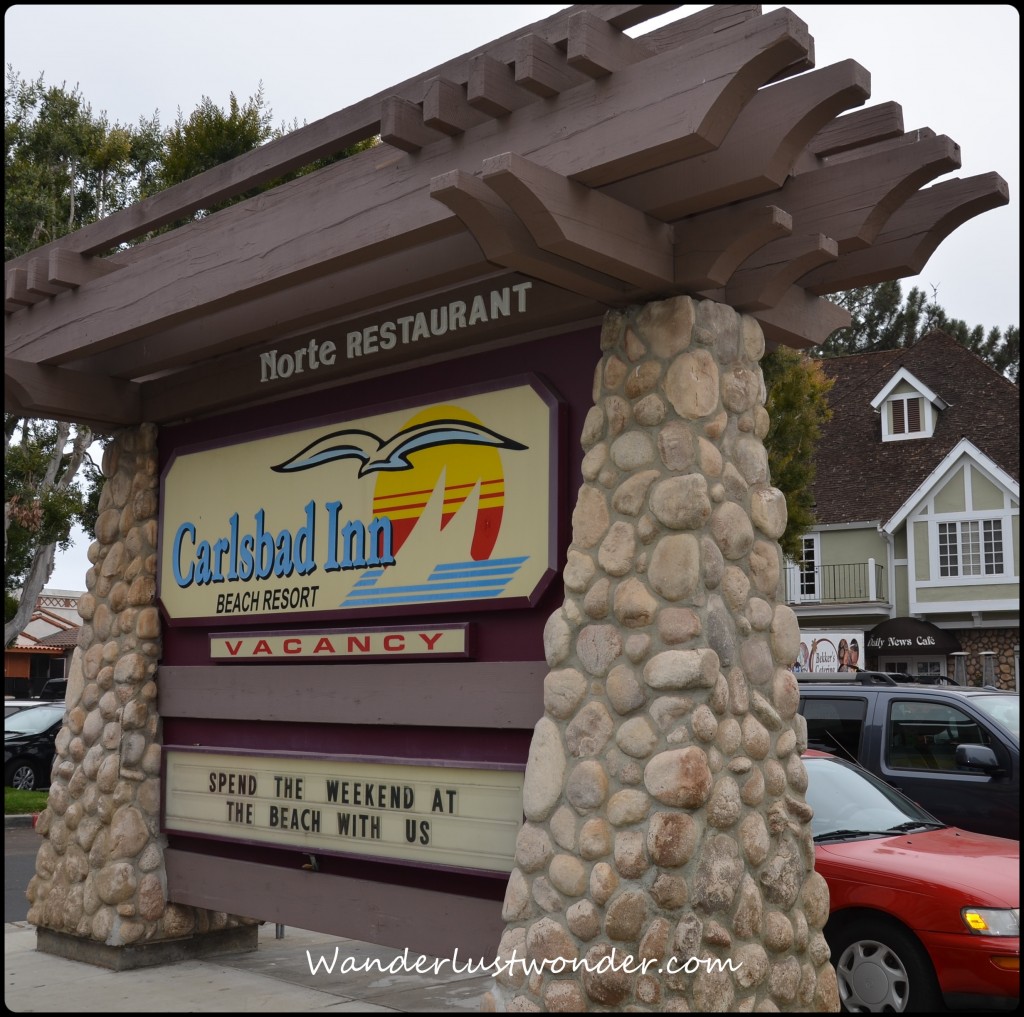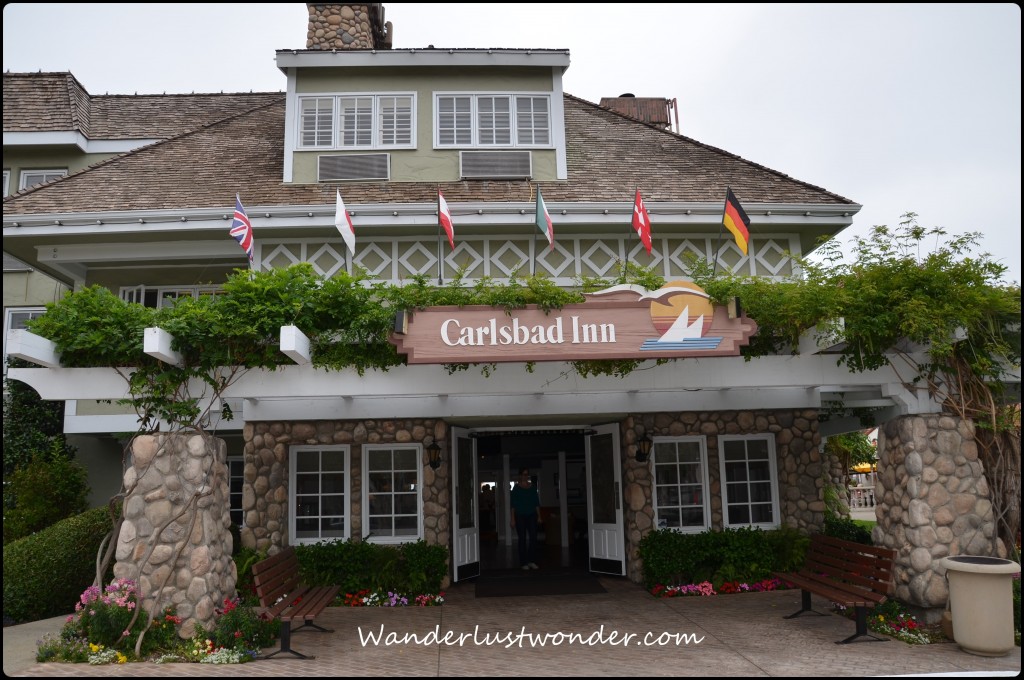 When we walked into the lobby, we were really impressed with how comfortable and homey it looked. Complete with a fireplace, comfy furniture, and friendly employees, it was a great introduction to Carlsbad.
After checking in, we pulled around back to the parking garage and, after wandering around a bit and figuring out that the hotel actually has owner-occupied condos (which can also be rented) as well as the hotel rooms, we found our lovely room with a view of their pretty courtyard and the ocean.
After we got settled, we decided to stroll around and check out the area.
After walking around the resort, we finally headed down to the beach which was full of families having a great time and totally ignoring the June Gloom. We were really surprised to see a lot of beach toys and floats on our way down the walkway which are available for free to any families staying at the resort. We thought that was a very nice and thoughtful perk for families.
After our beach walk, we headed back to the resort and into the village to explore some more. Apparently, there is an art festival every weekend on the resort grounds.
That wasn't the only art we saw as we came upon this incredible mural painted on a wall in the middle of the village.
After our stroll around the beautiful little village of Carlsbad, we grabbed a quick sandwich for dinner but by breakfast time, we were ready for a big, hot meal. That was not a problem as there are dozens of restaurants within an easy walk of the resort. They recommended the Daily News Café and it was a great recommendation.
We had enjoyed our one-night stay at the Carlsbad Inn Beach Resort but it was time to move on. We were staying in several different locations in Carlsbad and so we packed up and moved on, hoping to at least catch a glimpse of the sun sometime during our stay.
Spoiler: we did.
Full disclosure: the Carlsbad Inn Beach Resort provided us with our stay,  but as always, I will share my honest opinion about any travel experiences I have.
Pin It