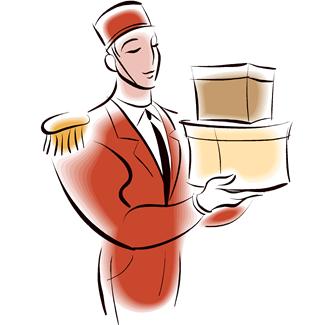 Hosted Accommodations
It was when we stepped into the suite at the Hyatt at Olive 8 in Seattle that we knew.
We knew we would never again, in all our travels spanning the globe, ever again have a suite quite this spectacular.
When the desk clerk checked us in, she looked at the computer screen, then smiled at us and said how much we were going to like our room.
OK, fine. That's nice.
We smiled pleasantly in return, not particularly excited.
We do like a nice hotel room. And we have stayed in some pretty spectacular ones in some pretty awesome locations. So we may be just a trifle jaded when it comes to hotel suites. She handed us our keys, made sure we knew how to insert them to turn on the power – why, yes we do because we saw that same power saving option in Europe – and we headed up to our suite.
We stepped in, took one look, and dropped our luggage so we could take a closer look. First we noticed the dining room table which could seat 8 people.
There were 2 of us.
Then, still standing in awe of the dining room table, we glanced to the left and saw yet another small dining area – in addition to the bar and stools overlooking the small kitchen.
Now, I have been to enough conferences in my life to realize that this is probably, technically, a hospitality suite which is used by groups having meetings and conferences. And that it just happened to be available when we were there to write about the hotel and they thought why not put the travel writer and photographer into the nicest, largest suite in the hotel.
Why not?
I totally agree.
We were actually in the 1600 square foot Presidential Suite and, even though we never technically ate in all those dining areas, we totally could have. The first time we left the suite and were ready to head back after a day of sightseeing, Tom mentioned going back to the room and, at that point, I forbade him from ever referring to it as a room again.
For the duration of our visit, we could only refer to it as the "1600 square foot Presidential Suite". And so it was dubbed for our entire visit.
We wandered around a bit, realizing this was probably the first time that we could actually lose each other in a hotel suite. We found the lovely living room, with plenty of seating and even a small fireplace with gas logs.
Moving even further into the 1600 square foot Presidential Suite, we discovered our office. We have had office areas in plenty of suites and we even had a separate little office in a suite in Las Vegas but never, in any of those suites, did we have a computer left for our own personal use.
There was a lovely bedroom with a huge, king size bed, flat screen tv, and a wall of windows – in fact, there were walls of windows everywhere in the suite. The views were just incredible. But my favorite room was one of the bathrooms – that's right, we had two – which had a huge tub and a small tv embedded in the mirror. This is actually the second time we have had a tv in the bathroom mirror so I wasn't nearly as blown away by this fact as I might have been.
Sadly, we are now jaded as far as having a tv in our bathroom mirror.
We had a walk-in closet that was seriously about as large as a hotel room we stayed in while in New York. We put our luggage there to get it out of the way – like we had no other options for places to put our luggage. We had many, many options.
So, basically, we just stayed in the largest and most fabulous suite we have ever experienced.
Ever.
But not only was the suite completely fabulous in every way, it was also environmentally friendly, just like the rest of this LEED certified hotel. The first hotel in Seattle to be LEED certified, the Hyatt at Olive 8 has an assortment of energy and water saving innovations, including the switch in our suite to turn the power off when you leave the room. Just slip your room key in the slot to turn on the power when you arrive. The hotel even has a truly "green" roof that is covered with grass!
Even if you are not staying in the absurdly fabulous 1600 square foot Presidential Suite, the other rooms in the hotel are equally lovely and the hotel itself is beautiful with plenty of open areas, large windows and an airy, bright feel.
We had a delicious meal at Urbane, the restaurant in the hotel, that was some of the best food we had the entire time we were in Seattle. Specializing in delicious Northwest cuisine, Executive Chef Greg Lopez says "Good food depends on good ingredients." He works with farmers across Washington and the Pacific Northwest who are dedicated to sustainable growing techniques and bringing the best possible product to market and this is definitely reflected in the menu, which changes seasonally. Check out the menu yourself.
We enjoyed every single bite.
The food was so delicious and plentiful, that we ended up with leftovers which we took back to the 1600 square foot Presidential Suite and stored in our kitchen fridge. When it came time to devour the leftovers the next night, we realized that our fabulous suite was lacking one thing – plates and silverware. We called room service which, because they were not quite as prompt as they would have liked in delivering two plates to us, gave us a box of delicious local chocolate covered cherries. So nice!
Our experience at the Hyatt at Olive 8 absolutely could not have been any better. A beautiful hotel, wonderful suite, great food – what more can you ask?
Nothing, actually.
Even if we had not enjoyed the wonderful 1600 square foot Presidential Suite, we would have had a wonderful stay.
But it sure was a nice plus.
Full disclosure: the Hyatt at Olive 8 provided us with our stay and dinner,  but as always, I will share my honest opinion about any travel experiences I have.
Pin It