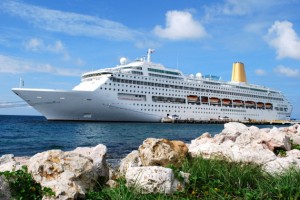 In a photo from my very first cruise, I am standing in my stateroom with an excited grin on my face and my arms akimbo, stretched out to both sides to show how difficult it is to contain my joy at setting out on a Caribbean cruise. I can't help but laugh when I see that photo, not because of my delirious excitement but because my hands come close to touching the walls of my stateroom on each side — it was just that tiny.
Since that first experience and my subsequent love affair with cruising, I have booked inside staterooms, outside staterooms, staterooms with verandahs and even a huge, sprawling one-bedroom suite on one ship. And with all that experience, I have also learned how to choose an ideal stateroom.
Which deck are you on?
The higher the deck on a cruise ship, the more you are going to pay. This means that the large suites with the choice locations are going to be on the highest deck. This may sound like the perfect, ultimate location to have your stateroom but this is not always the case. On the Disney Wonder, I had the largest stateroom I have ever experienced. With a completely separate bedroom, two full baths, a huge living room with dining area; I almost swooned with delight when I saw it. Until we set sail and I realized I was under the busiest deck on the ship. Right above was a ping-pong table, and an activities area where passengers proceeded to run, jump and play pretty much around the clock. It was one of the worst cruise experiences I've ever had. Carefully check a diagram of the ship before you choose your stateroom and look to see what will be directly above you.
Read the rest of this article on Travel + Escape HERE.
Pin It