Hosted Meal   Before we even entered the lovely and charming Agrodolce restaurant in Seattle, we were enchanted with the Fremont neighborhood.
Funky and artsy, there are lots of interesting shops and restaurants in this neighborhood, located right by the beautiful Lake Union. We had some time before our reservation, so we decided to stroll around a bit. We found a path which led down to the lake so we headed down there and were instantly amazed by the houseboats moored there.
Apparently these houseboats inspired the movie "Sleepless in Seattle" and we absolutely couldn't believe how truly huge and lovely some of them were.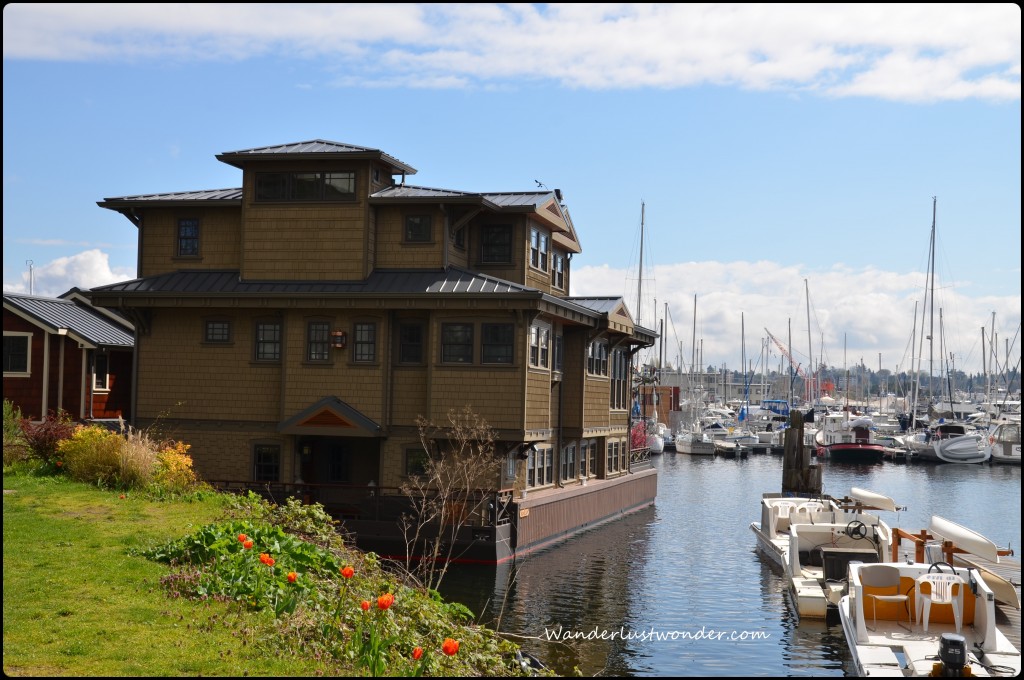 Then there were some that were just cute and kitschy.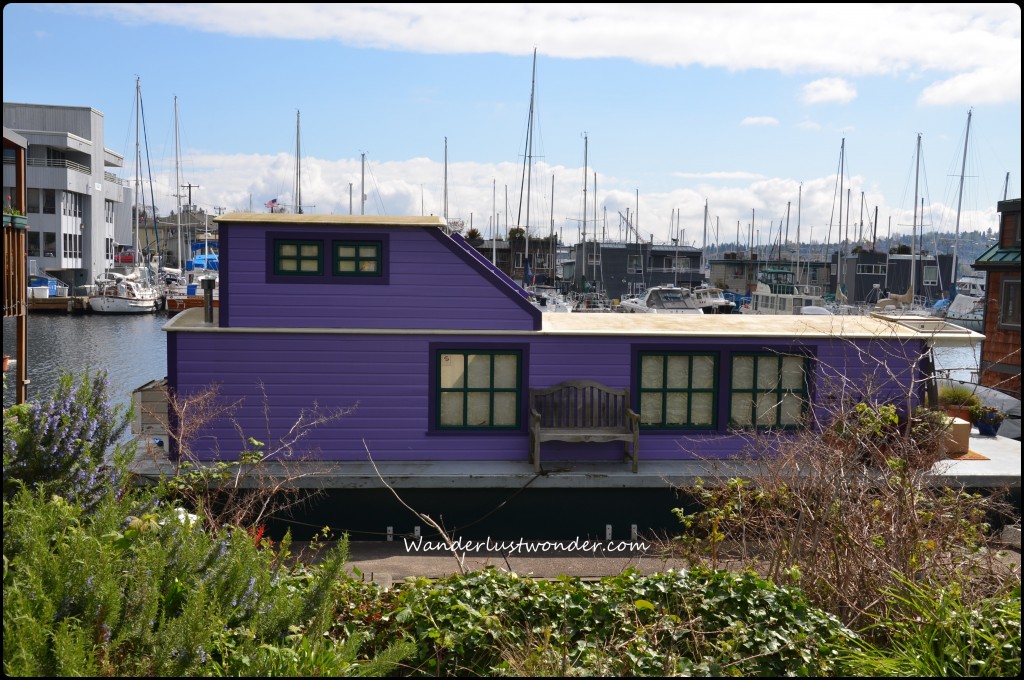 There was a whole neighborhood of houseboats – it really made me want to stay in one on our next visit! We walked under the George Washington Memorial Bridge, marveling at the fact that this beautiful lake was so accessible to everyone in the Fremont neighborhood.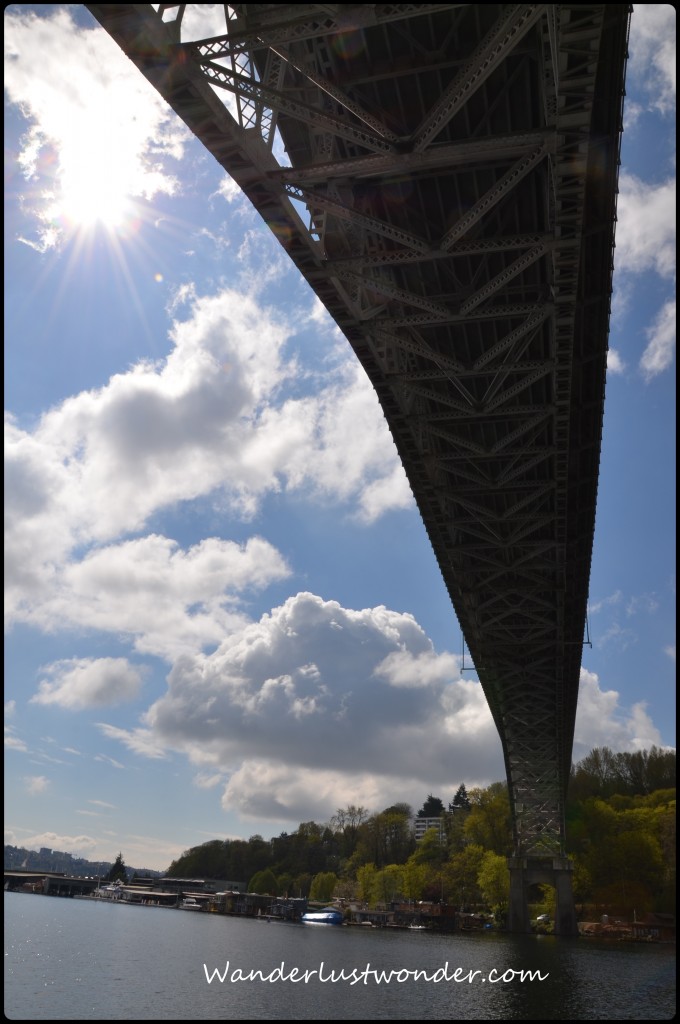 We spent a few minutes watching one of drawbridges on the Lake Union Ship Canal as it rose up to let a boat pass underneath.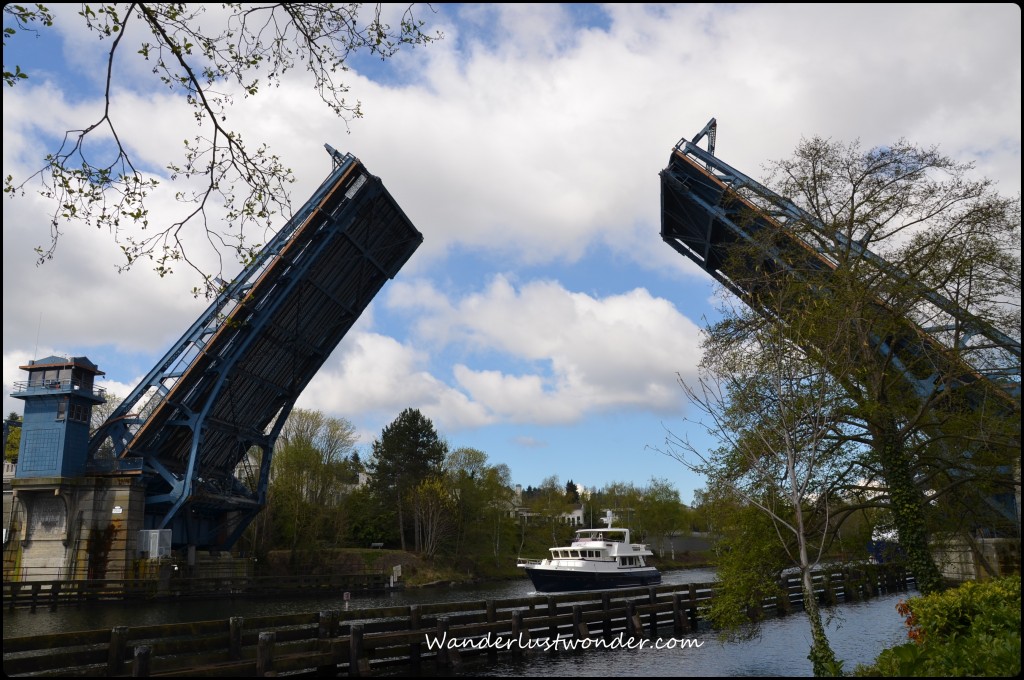 Finally, it was time for lunch and we meandered back up the path to 35th Street and the eclectic neighborhood where Agrodolce is located. This lovely little restaurant featuring Italy's coastal cuisine as well as delicious handmade pasta, is owned by Maria Hines, the winner of the James Beard Award for the best chef in the Northwest in 2009 and also the Iron Chef winner in 2010. Maria owns several restaurants in Seattle and was kind enough to meet us and welcome us to Agrodolce. The restaurant features organic and sustainable ingredients from the Pacific Northwest and the fresh flavor of everything we tried was truly incredible.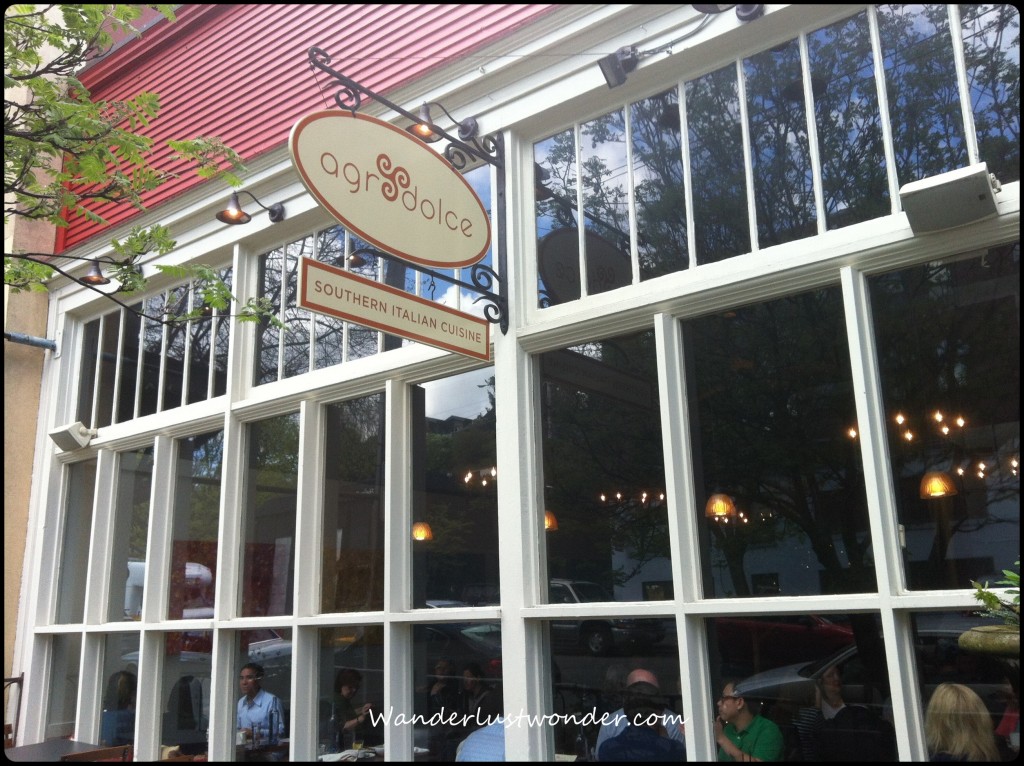 We were honestly taken aback at how crowded this small, neighborhood was at 11:30 on a weekday. Ours was one of the last tables available and all we could think was that this boded very well for how good the food must be.
We were correct.
After we were seated, our friendly waiter brought out some heavenly-smelling bread. And we realized that we could, very happily, eat this bread (and a great deal more of said bread) for lunch and be perfectly happy.
It was that good.
Focaccia bread freshly made in the restaurant and served with delicious virgin olive oil for dipping – yes and yes.
But man cannot live on bread alone – although with this bread that is debatable – so it was time for our main courses. Because I may have been a trifle obsessed with this bread (can you tell) I decided to get a vegetable Panini which would include mozzarella and fresh vegetables.
The only thing better than eating this bread alone was eating this bread with a bunch of cheese and veggies on it. YUUUUUMMMMM. Because I was having just a sandwich, I decided I would have plenty of room to sample some of their wonderful soups so I ordered the Cream of Onion. Honestly, I don't think I have ever had this kind of soup before. When I get onion soup, it's the kind in a crock with the cheese melted on top which is, I admit, pretty wonderful, but this delicious onion soup was the best I have ever eaten.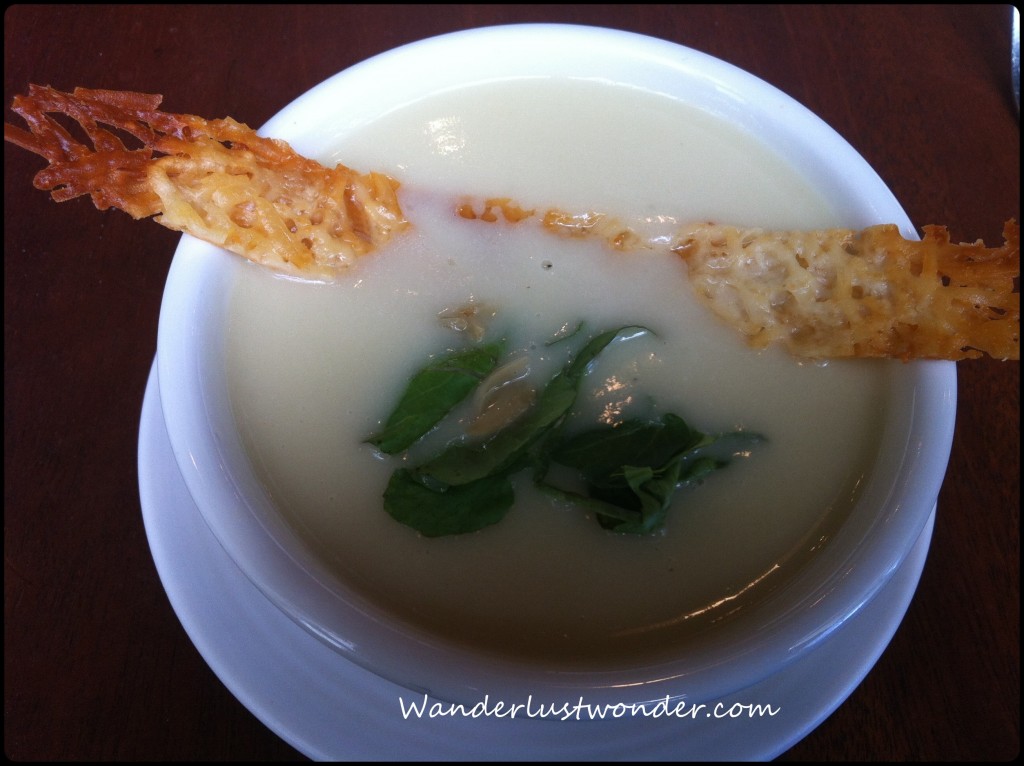 Tom was also a fan of the bread, but when our waiter said their freshly made pasta was to die for, he decided to get the spaghetti. And was so glad he did.
We were both stuffed but felt an obligation to try the desserts – of, of course we did! – but we were torn between the cannoli which we knew we loved and another dessert offering our waiter highly recommended. Rice pudding fritters. Could you die? Well, of course we had to try those. Our waiter settled our agonized decision – we take our desserts very seriously – by simply bringing us both. And we fell in love with him.
The cannoli was simply marvelous, of course.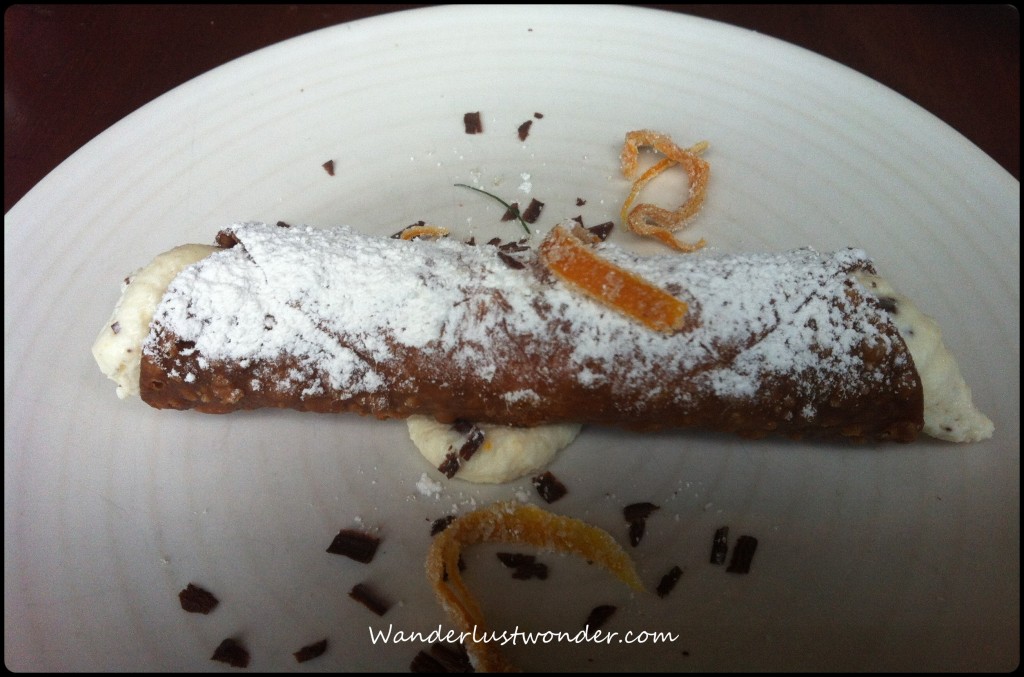 But the Rice Pudding Fritters were not only marvelous, they were truly unique. I don't believe we have eaten anything quite like them. Rice pudding formed into crispy little balls of wonderful dough and caramel sauce to dip them in. Yes. That's what I said.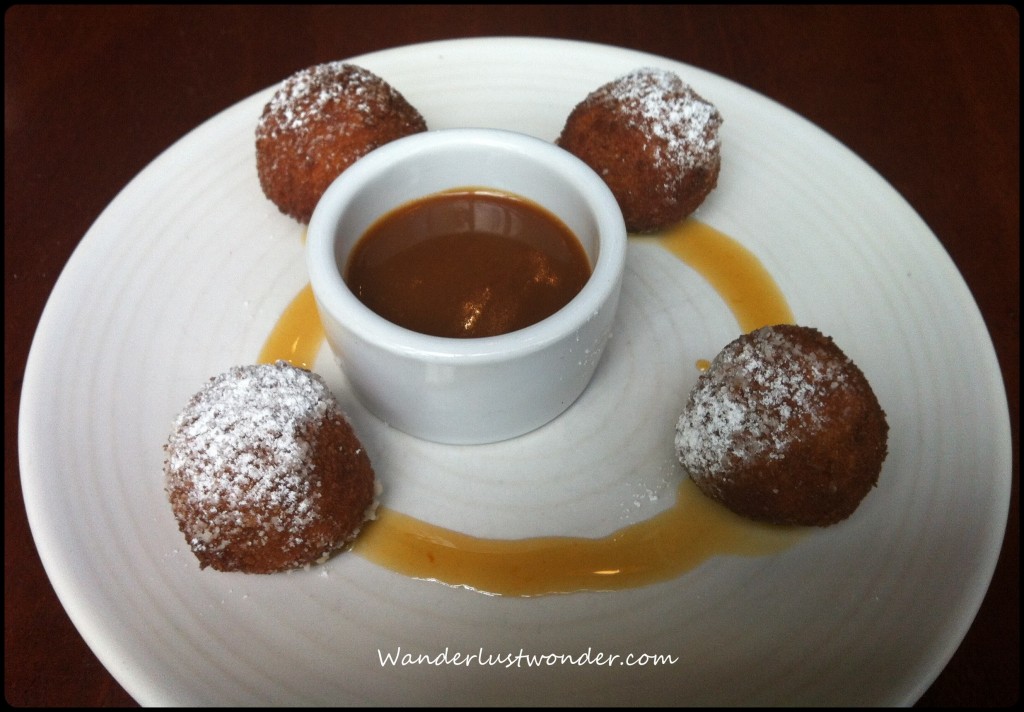 We decided the wisest thing to do at this point, as we thanked everyone and waddled out of the restaurant, was to walk the approximately two miles back our hotel and attempt to burn off some of the approximately 5 skillion calories we had just consumed.
Surprisingly, we didn't talk ourselves out of this and actually made the walk.
So, if you are in Seattle, you should head over to Fremont, check out the houseboats and then settle in at Agrodolce for a meal. You will be so glad you did.
And have some of the Rice Pudding Fritters for me, would you?
Full disclosure: Agrodolce provided us with our lunch,  but as always, I will share my honest opinion about any travel experiences I have.
Pin It