Hosted Visit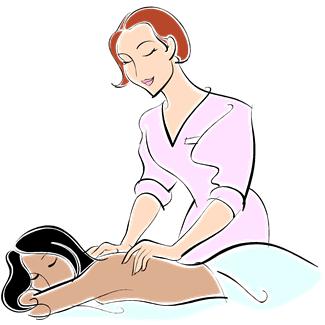 One of the best things among the many wonderful pluses of staying at the Mayflower Park Hotel was the fact that it was less than a block from one of the most fabulous spas we have ever experienced.
The Ummelina International Day Spa is just a short walk down Fourth Avenue but a world away from busy downtown Seattle. Step through the door, go up the stairs and enter that fragrant spa environment which always makes me take a deep breath and begin relaxing.
Now is the time to confess that I may possibly have ruined my husband. He is now an absolute and passionate lover of the spa experience. He was little hesitant when I dragged him to the first spa a couple of years ago, afraid that in some way it might lessen his manliness. Once he had his first hot stone massage, he was all about the spa experience.
So when the lovely folks at the spa suggested The Equator as one of the choices in the Journey experiences for couples, we were in complete agreement. Especially after we read the description:
Description
Journey Solo or Duo…On this odyssey, relax under a true waterfall and receive the natural healing and restorative properties of the flowing water. Move your body to receive the water's healing forces. The scents of nature surround you and the water washes away all stress. 
Leaving the Waterfall behind, journey into the warm, moist environment of the steamy Rain Forest.  While relaxing under a canopy of gentle rain, surrender to the pleasure of an exfoliating salt rub followed by a luxuriating water massage.  Pause in a comfortable lounger for a brief rest before continuing your journey. 
Arrive in the Desert, where dry heat enfolds you as warm oils and muds from around the world are applied to your body.  You lie basking as if in the warmth of the meridian sun. 
A visit to the Monsoon, to cool down your body and center before returning to the world anew, fresh and well traveled. ~ 2 hours
Uh. Yes. Yes, yes, yes.
Ummelina is truly a fascinating place to visit. Using both new and ancient healing rituals gathered from all over the globe combined with state of the art spa equipment, they spent three hours making sure we enjoyed every single minute. First, we changed clothes in the beautifully decorated locker room which has pictures and a variety of decorations from all over the world. In our robes, we settled into the waiting room area which was comfortable and sun-lit with chairs made for relaxing and plenty of stools to rest your feet on. I was surprised and delighted when a spa employee came into the waiting area, softly introduced herself and proceeded to pour hot water into a basin where she gently washed our feet. A calming and relaxing ritual, it's something they do for all their guests and we loved it.
From there, we proceeded to a room with a large, low tub and an elaborate faucet on the wall which, when turned on, created a warm, miniature waterfall which we both loved. After relaxing in the waterfall for a while, we adjourned to the Rain Forest room where we took turns having a salt scrub, then relaxing as overhead faucets gently rained warm water down on our back, rinsing off the salt and leaving our skin baby-soft. Our last stop was in the tropical Desert where the heat had been turned up and we were each treated to different oils and muds applied to our bodies, then allowed to dry and harden to draw out toxins and make our skin even softer. We returned to the waterfall room to rinse off and cool down, then it was sadly time to go.
We didn't make time to visit their Tea Spa which I regret because it is something truly unique and I was very interested. But, at that point, we both just wanted to relax in our hotel room and take a nap. They offer a variety of events and ceremonies for different groups and they also offer specially blended teas for sale.  The next time I visit, I will definitely make time for a cup of one of their interesting tea blends.
Our entire afternoon was spent at the spa and neither of us could imagine a better use for our day. As we exited the building, it was getting close to rush hour and people were beginning to fill the sidewalks and streets as they hurried home from work or out for a meal or some errands.
Still surrounded by the calming influence of the spa, we strolled up the street to our hotel and once again came to the realization that we are both now, quite officially, spa aficionados.
Full disclosure: the Ummelina International Day Spa provided us with our experience,  but as always, I will share my honest opinion about any travel experiences I have.
Pin It