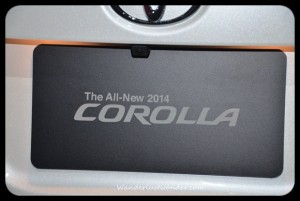 So. Hijinks did actually ensue. So, so many hijinks which included an airplane hangar, incredibly unique alcoholic beverages, people suspended in mid-air and a car that was lowered from the ceiling.
Toyota really knows how to do an event right.
However, the hijinks are not the reason it has taken me over a week to tell you about it; no, that was more about those few days after the event before we flew home being spent driving down the coast in a beautiful Venza loaned to us by Toyota – why, yes, they did invite us to this fabulous event and then kindly hand over the keys to a quite amazing red SUV and yes, we might be a teeny bit spoiled. I'll tell all about the coast trip as well and even about the train we took which ran right along the shore and we could see surfers and sand and waves and yes, the trip was wonderful in every way.
But let me back up.
Before the event even began, we were completely spoiled by our stay at the Loew's Santa Monica Beach Hotel which is just a few steps from the sandy beach, the fascinating Santa Monica Pier, and a short walk to Venice Beach. Although the weather didn't particularly cooperate during our stay and we learned all about the marine inversion and June Gloom in coastal California, we still enjoyed walking on the beach and relaxing in our quite lovely room. Finally, it was time to board the bus which was transporting all the media to the Corolla Elevated Event at the Barker Hangar located at the Santa Monica airport.
We were ushered into the building and astonished at the lights, music, elaborate decorations and large, square tubes of colorful material which were suspended from the ceiling and had colorful lights playing over them to create intricate designs. In addition, all over the hangar was a huge variety of different colored, quite pristine vintage Corollas from 50 years ago to the present. It was interesting to stroll around and marvel at how car design has changed over the years.
As the lights played over the cloth tubes, you could peek up inside them and see platforms with people busily working on equipment so we knew it was just a matter of time before something happened. Finally, it did. Individuals from the performance art group from Argentina, Fuerza Bruta, descended from inside each of the tubes like Cirque du Soleil performers, twirling, dipping, weaving, and nonchalantly hanging from ropes, rings and trapezes like it was no big deal.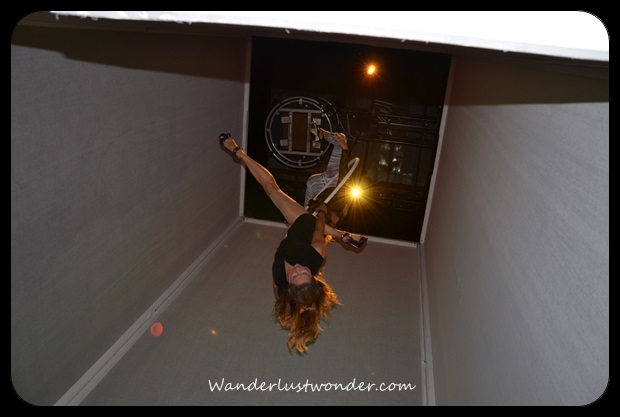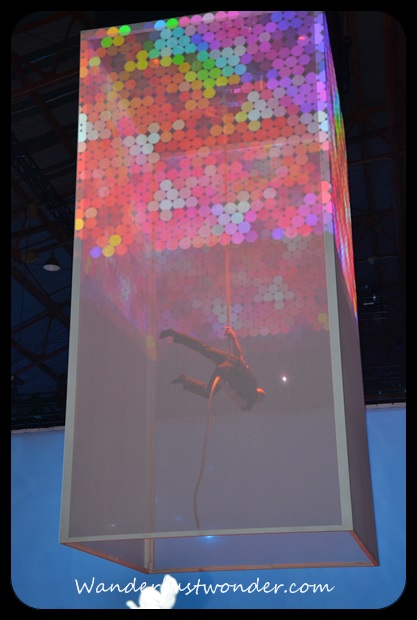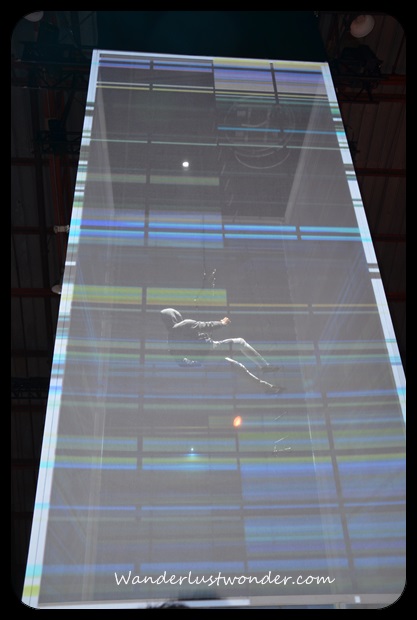 At some point, as we were standing around with our heads tilted back and our mouths wide open in amazement, food and drink was spread out in a variety of different stations for us to imbibe upon and imbibe we did. Top Chef All Stars champion Richard Blais was in charge of the fabulous repast and each station around the room offered a wide variety of food and themes. We sampled a little of everything, all the while wondering when they were going to show us the new Corolla 2014 – the reason we were all here.
Suddenly, the music got louder, lights began pulsing and hearts began beating faster. Who would have dreamed we could get so excited about seeing a new car? I hadn't been this excited since I bought my first car when I was 19 years old. The crowd moved slowly towards the back of the hanger where it seemed the car would show itself and hundreds of hands clutched hundreds of cameras, ready for the big event.
But Toyota had faked us out. They were determined to draw out the excitement a little more. A silver curtain hung from one wall and, with a pounding beat of music, two performers appeared and began to run along the curtain sideways. The curtain billowed out as they spun and moved along the wall. We were all mesmerized.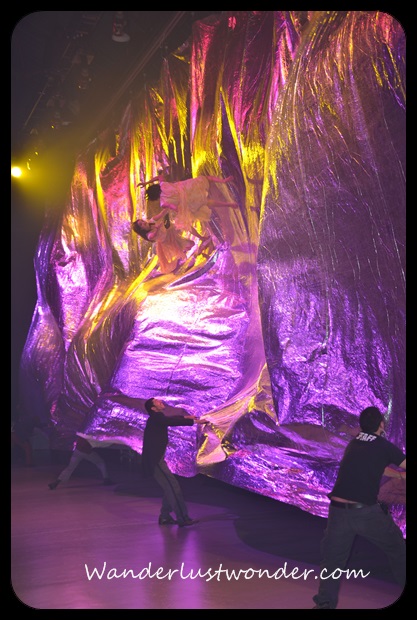 But this was still not the grand finale. From the ceiling descended a huge, clear square of plastic. It took a minute for us to realize the plastic was full of water as well as performers. Colored lights created an incredible spectacle as the performers moved in rhythm, undulating through the water right above our heads.
All of the performances had been incredible but now the lights and music reached a crescendo as, hearts pounding, we turned our faces upward as a platform descended with the new Toyota Corolla 2014. I can't imagine any car getting its photo taken as much as that spectacular red ride that was coming down over our heads.
Almost immediately, a royal blue and white vehicle joined the red one in a superb example of showmanship. And an instant later, a silver one joined them.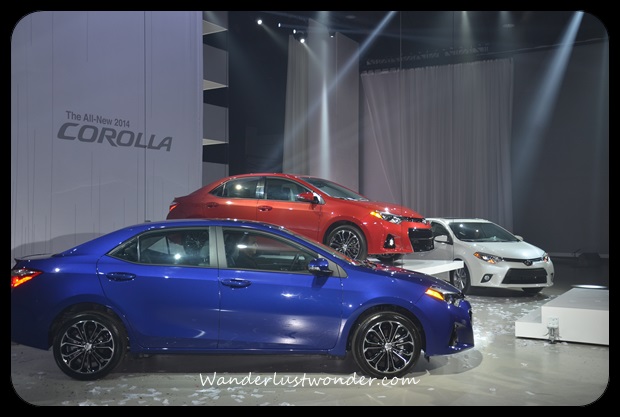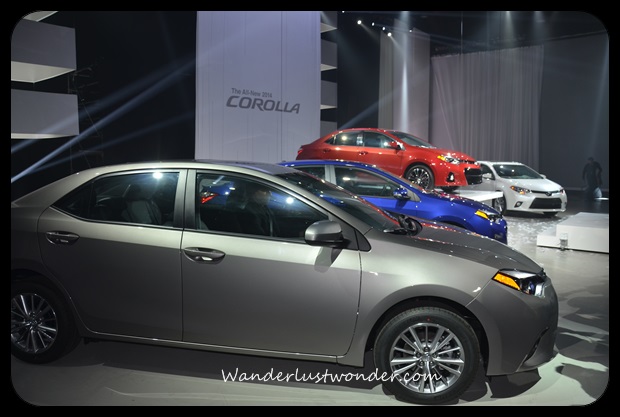 Now, let me just say that I don't know anything about cars. But I know what I like.
And this new Toyota Corolla is pretty. damn. sweet.
Full disclosure: Our visit was arranged by Toyota but, as always, we will share our honest opinions about any travel experiences we have.
Pin It