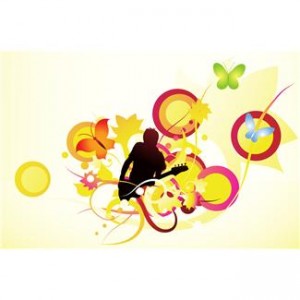 One of the deals with being a travel writer and photographer duo who get comped stays (or really comped stay = many articles, hundreds of photos, Twitter feeds, Facebook updates, etc. So not actually FREE. Only other travel writers will understand this disclaimer) is that hotels will often only offer a 2-3 night stay even if you are going to be in town for several days. This is perfectly understandable. They are not giving us a free vacation but a chance to experience their location so we can write about it in a disarmingly casual yet sincere way that will make other travelers long with all their hearts to book a stay there.
We do our best to accomplish this.
This means, though, that more often than not we are packing up and moving from one location to another during a visit. This can be a bit of a pain. Or it can be pretty darn fabulous because we get to see lots of different hotels, have absolutely wonderful experiences, eat fantastic food, and meet perfectly lovely people. We prefer to focus on the latter.
This is precisely what happened on our last trip to Nashville, Tennessee, where we stayed in three different hotels in the span of a week in search of material for an article about the Nashville music scene for a regional magazine. And all three were completely wonderful in every way. We will be returning to one hotel in the near future so I'll tell you about that experience in a more detailed post but let me tell you about the other two because if you are headed to Nashville for a few days either hotel would be a great choice.
Our first stay was at the Radisson Hotel Nashville Airport and I'm just going to confess that we both had some concerns about staying at a hotel near the airport because of noise issues. We have had bad noise experiences at a hotel a couple of times with both loud traffic and an annoyingly loud exhaust fan right outside our room but this was absolutely not the case at the Radisson. From the parking lot, we could hear planes taking off but we never heard a sound from inside our room. I assume the hotel is very well aware of their location and has sound-proofed accordingly.
Just one mile from the airport and with a complimentary airport shuttle (love those! so nice not to have to pay for a taxi.), the Radisson also has a very nice indoor pool, a great Fitness Center which Tom took advantage of as I lolled in the room reading. We also had free wifi which we adore. The hotel has 180 guest rooms and suites with a really nice 37″ flat screen TV and a comfortable desk and chair. In fact, the desk in this room was so large and nice that we referred to it as "the office" during our stay and were able to spread out our stuff and really get some work done.
Some of the rooms also feature the exclusive Sleep Number® bed, which we had and were honestly not big fans. We had a lot of trouble getting the bed to do exactly what we wanted, although we finally did get the numbers set right. Once we got the numbers set correctly though, it was extremely comfortable. We were out and about so much that we never ate at the hotel but they do have an on-site restaurant and offer room service.
The hotel is very close to all the popular Nashville attractions and we were able to drive to the downtown area in just a few minutes. Downtown Nashville is a great place to just hang out and stroll around. Most of the bars have live music and you can spend time just hopping from one to the next, listening to great music. We did this one evening and then walked to Demo's which is an easy walk from the main area of downtown. You should absolutely make time to visit this restaurant when you are in Nashville.
Family owned and run for years, you are going to just about swoon at the fabulous smells when you walk in. They specialize in American food that is well prepared and truly delicious. We were not in the mood for a big meal when we stopped in so we both ordered a Mushroom Burger. Topped with mozzarella cheese and mushrooms sautéed with garlic, butter, onions, herbs, and spices, this burger is scrumptious. And it doesn't come on some soft, store-bought bun either. Instead it is presented on a fresh and fabulous cibbata bread bun that is just as good as the burger.
From the Radisson, we packed up and switched homes to the Nashville Airport Marriott. You usually can't go wrong with a Marriott, in our experience, and this one just reinforced that philosophy. Once again, we were close to the airport but never heard a single jet. They also have a complimentary airport shuttle, complimentary wifi and a fitness center but, in addition they have a very nice indoor/outdoor pool and Jacuzzi. I was a little under the weather one day and spent an entire afternoon either in the Jacuzzi or basking in the warm sun and it was perfectly lovely.
With 380 rooms and 12 suites, this hotel is large but beautifully maintained and the staff were especially friendly and helpful. The Nashville Airport Marriott is a current recipient of TripAdvisor's Certificate of Excellence and talk about green! This hotel actually has 2 complimentary EV charging stations to charge up your green vehicle. Our room was very comfortable with a nice 32″ flat screen TV and one of those great, comfortable Marriott beds with lovely puffy bedding. The hotel has two restaurants and a nice little Starbucks area where you can get coffee and fresh pastries in the morning.
We did not take advantage of the dining options, except for quick stops in the Starbucks, as we had a reservation at Amerigo's, a place I recommend unreservedly, especially if you are in the mood for Italian food. Everything everyone was eating around us looked yummy and I was tempted to order one of the Italian dishes but my slightly sensitive tummy gently suggested a steak instead. So I ordered the Prime Sirloin with leek potatoes, green beans and sun-dried tomato herb butter and settled in for a culinary delight. The steak was perfectly cooked and the side dishes were equally delicious.
We had a perfectly lovely time in Nashville surrounding ourselves with music of all kinds, including an evening at the famous Grand Ole Opry. Both of our hotels had us completely relaxed and feeling at home and the restaurant experiences could not have been better. When you are ready for a visit to a lovely Southern city, head to Nashville!
Full disclosure: Our stays were provided by the hotels and our meals were provided by the restaurants, but as always, I will share my honest opinion about any travel experiences I have.
Pin It