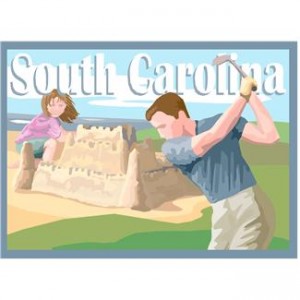 We expected Charleston to be very much like Savannah, Georgia.
And, in some ways, it is similar.
It's another lovely Southern city on the coast with a genteel, quiet charm.
But in others it is completely and totally unique.
For example, Charleston has piazzas.
Not pizza, you all. Piazzas.
The first definition I found of a piazza is an open square, usually in an Italian town but the second definition is "an arcaded and roofed gallery". What's really completely and totally appropriate for Charleston is that the example offered for word usage is "let's have our mint juleps out on the piazza".
Because, seriously?
A piazza on a gorgeous, historic home in Charleston is the perfect place for a mint julep.
Piazzas are long, covered porches which are built to run alongside many of the houses in Charleston and, what is truly unique is that the front door of the house opens not into the house but into the piazza! They make the houses of Charleston truly different and I adore them. Originally designed to block the hot summer sun and take advantage of the cross breeze from the ocean, they are the perfect place to relax in a rocking chair and enjoy the completely wonderful place that is Charleston.
We were just in Charleston for a couple of days on our way home from the Tall Ships Challenge in Savannah so we didn't get to see nearly as much of the city as we would have liked – we will definitely be back because we loved it. We stayed in the best possible location in town – the King Charles Inn. A luxury, historic boutique hotel right in downtown Charleston, it was close to everything and is a beautiful hotel. I'll tell you all about it in another post.
We decided the best way to see Charleston was on a tour and the Palmetto Carriage tour was just perfect. We were just a couple blocks from the Charleston City Market where the Big Red Barn that houses the carriages, horses and mules is located, so we walked there, ready for an adventure. This was the best decision we could have made as the mule-drawn carriage ride was incredibly interesting and we learned all about Charleston.
You will see horse-drawn carriages all over Charleston but Palmetto Carriage Tours chooses to use mules because mules are hardier, healthier and have fewer eating problems. They take very good care of their animals and make sure they don't get overheated in the sultry Charleston summer. The welfare and care of their animals is very important to them.
 We met in the barn and everyone clambered aboard the roomy carriage.
Charleston is a beautiful, historic city and they intend to keep it that way. There are regulations on what colors you can use on your house and they are very strict about maintaining guidelines. This means that the historic homes are in excellent condition and a treat to see.
Charleston has experienced some pretty severe earthquakes in the past, so many of the houses have "earthquake bolts" – iron rods that run through the entire house to help stabilize it in case of an earthquake. You can see them on many of the homes.
Besides seeing many lovely homes, you are also going to see a lot of churches in Charleston. With a nickname like the holy city, how can you be surprised? Charleston has a large number of churches, especially in the historic district and the many steeples that are outlined against the blue sky make a pretty picture.
Settled in the late 1700's, Charleston is full of fascinating history and our tour guide shared all kinds of interesting information about the settling of Charleston, its role during the American Revolution and the Civil War, and showed us many of the local landmarks.
As I say, we were not in Charleston very long, but if you know us, you might be wondering if we had time for a completely and totally fabulous meal.
Why yes, yes we did. We had dinner one night at Circa 1886 and it was delightful in every way. So delightful that I'm going to tell you all about it in another post.
So we stayed in a perfectly lovely hotel, saw some of this wonderful city and had some fabulous food. Sounds like the perfect trip to me!
Full disclosure: Our tour was provided by Palmetto Carriage Tours, but as always, I will share my honest opinion about any travel experiences I have.
Pin It