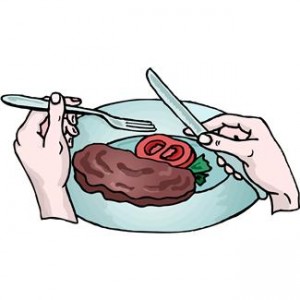 Because we only had one night at the fabulous Sheraton Wild Horse Pass Resort, they were determined we should experience as much as possible of their wonderful location so, when dinner was offered at the lovely Ko'Sin restaurant, we were thrilled. Ko'Sin means "kitchen" in the Pima language and the kitchen here must stay constantly busy whipping up one delicious concoction after another because everything we ate was wonderful and, if it was not exactly to our taste, they whipped it away and instantly replaced it with another offering.
We were seated in a comfortable and private area with a lovely view of the grounds and the soaring Sierra Estrella mountains in the distance. After poring over the menu, we casually ordered what turned out to be the best Caesar salad we have ever eaten in our lives.
In our lives.
You would not think Caesar salads would be that different but, as a connoisseur of them, I can tell you that they vary in quantity a great deal. Up to this point, the best one we had ever eaten was at a waterfront restaurant in Madison, Wisconsin where they brought the ingredients to the table and mixed it up in front of us.
However.
That quite nice salad paled in comparison to this one.
Maybe it was the dressing, maybe it was the croutons, maybe it was the fact that it had big slivers of delicious cheese on top but, whatever it was, it was perfect in every single bite.
For our entrees, Tom ordered the Peppercorn Crusted Filet Mignon which was marvelous and I got the crab cakes which were not. Or I should say they were not perfect for me. The presentation was lovely but, with my first bite, I realized these were not the crab cakes I was used to but were spicy, spicy, spicy. I am not a fan of the spicy. Not at all. So when our waiter kindly inquired about whether our meals were OK and I hesitated, he was completely horrified, whipped my plate away and quickly brought me a filet mignon as well.
Then stayed to make sure it was OK. I am firmly convinced he would have uncomplainingly taken away everything I didn't like until he found the perfect entree for me.
Once we finally got the perfect meals, we thoroughly enjoyed our perfectly cooked filet mignons. We were stuffed and couldn't imagine eating dessert but our waiter was having none of that. He insisted that this dessert was so completely lovely and not very filling and we just had to try it.
And he was right.
When he described the dessert as having cactus jelly cookies, he had my attention. But then he said it also had creme brulee and caramel popcorn. Seriously? Caramel popcorn? I had to try this. And let me just tell you that those cookies, creme brulee and caramel popcorn together combined into the perfect taste sensation. Perfect.
So, with one tiny hitch that they corrected instantly, this was the perfect meal at the perfect restaurant in a perfect resort.
And it created an absolutely perfect evening.
Full disclosure: Our dinner was provided by The Sheraton Wild Horse Pass Resort, but as always, I will share my honest opinion about any travel experiences I have.
Pin It