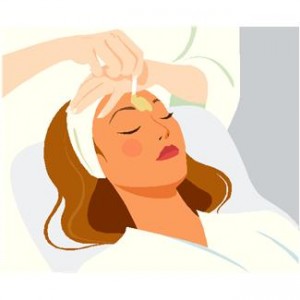 The next time I'm blue, I swear I'm going to take a picture.
No, not that kind of blue. Not the depressed kind. And not the cold kind.
I mean quite literally blue.
As in all over blue. As in deeply, richly blue as one of the characters on "Avatar."
I have been blue twice recently. Both times I was in a spa. Both times I had completely unusual but completely fabulous treatments. And both times I was totally and absolutely blue.
Now, anyone can go to a spa and get a treatment of some sort. A massage is quite lovely and a mani/pedi is always a nice experience. But those are a little too tame for me. Just how many words can you write about getting a massage or having your toes painted? But getting turned blue? Now we are talking. So it's my own fault. Because I ask for something unique at each spa. Something different.
And apparently that translates to something blue.
Read the rest of this article on SavvyGal.com HERE.
Pin It