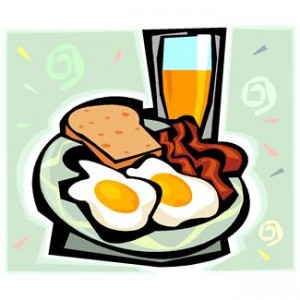 I took a bite of the delicious hot pancakes that had just been delivered to my table at Paulette's Restaurant in the River Inn of Harbor Town in Memphis, Tennessee. Not only were they cooked to perfection and perfectly wonderful, I also felt pretty smug about my breakfast because it was free. When you stay at the River Inn, your full, hot breakfast – ordered from a menu, not selected from an array of dried-out bagels and unsavory looking fruit – is included at no charge.
My husband and I love a big, hot breakfast when we are traveling. Not only is it a pleasant break from our rather casual dining experiences at home — which, on a good day, might include a frozen toaster waffle — it's also a great start to a long day of touring. And it also means we can often skip lunch and get by on two meals a day.
When I'm planning our accommodations for a trip, a free breakfast is high on my list of requirements, along with WiFi in our room. There are several ways to insure you will have a free breakfast included when you travel.
Read the rest of this article on Travel for Boomers HERE.
Pin It