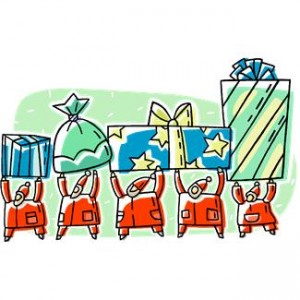 Every magazine I pick up recently has articles about what to give your girlfriend/fiancé/wife for Christmas. Beautiful, glittering piles of decadent chocolates, imaginatively scented soaps, exquisite jewelry and exotic trinkets like a bejeweled iPhone case sparkle enticingly from the pages. Most of the plunder is ridiculously overpriced, completely impractical and not something you would ever use in your lifetime.
Except the chocolates, of course. You can never go wrong with chocolates.
So what should you get your beloved one? Actually … I don't have a clue.
Read the rest of this article on The Savvy Gal HERE.