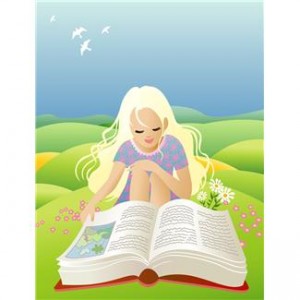 It was the library books that did it. When the gate agent informed us that my suitcase was too heavy and gave us an opportunity to rearrange things, I opened it up and started hauling out hardback books. My husband stood there with his foot tapping, frowning, and said it was time I got an ebook reader.
Nooooooo!
I love books; I couldn't imagine not reading a real, actual book I could hold in my hands. I had been reading books all my life from the time my mom (also an avid reader) introduced me to the library as a toddler, through twenty years as a librarian, and right up to the time in the airport where I was juggling heavy books and trying to figure out how I could get them on the plane and all the way to Hawaii.
I managed but it wasn't easy.
And as soon as we got home, we went shopping for an ereader. I had visualized a Kindle or something similar but we soon realized that we might as well spend a little more and get an iPad. I could read books on it but do…um…other stuff too. I really had no idea what I could do on it. My husband was obsessed with apps and had every one known to man on his iPhone but that held no interest for me.
I just wanted to read on it.
And to not have such a heavy suitcase.
Fast forward to the present and I may not have every app know to man but I have quite a few. I plug my iPad into the little keyboard and I can type on my blog anywhere in the world. I can check the weather, read my email, watch a movie, research a location, update Facebook…anything I can do on a computer, I can do on my iPad.
And. I can read on it.
But because I am a freakin' tightwad I spent years as a librarian and feel I should be able to get books FREE, I just hate to pay for ebooks. And I have discovered you don't have to. You don't even have to have a Kindle to read Kindle books, you just have to have the Kindle app. There's tons of free books available for the Kindle and some of them are really very good. You do have to wade through some crappy ones, though, so be prepared to delete, delete, delete those that are not good. You can sign up here for a free, weekly newsletter that tells you about free Kindle books that are special deals.
In case the Kindle app is not keeping you busy enough, Barnes and Noble also has an ebook reader app called the Nook and they also have a lot of free books available.
And don't forget the ebook app that comes with your iPad – the iBooks app. Each app is a little different but they are all similar and all work very well for reading books on the iPad.
One of the first things I did when I first got my iPad was stumble onto Project Gutenberg when looking for free books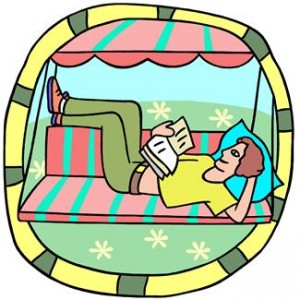 online. The books are not quite as easy to read as they are on the apps and you may have to do a lot of scrolling, but it's a great place to find the classics and books that are out of print. I spent a huge amount of time reading all the Tarzan and Mars books by Edgar Rice Burroughs when I first got my iPad and I loved it. Just go here, type in his name and they will all pop up – a couple are even available as audio books. Pretty cool.
Recently, I discovered that my local library (and hundreds of others) have ebooks you can borrow and read on your iPad. You need an app called Overdrive that you can get for free from the app store – and a library card for your local library. That's it. There's not as many ebooks in my local library as I would like to see, but the fact that they are so current with technology is pretty impressive. I just got an email today about a book I'm going to read while we are cruising.
There's plenty of other places online to find free ebooks – I haven't really pursued them because I have stayed busy enough with the ones I have. And I mostly read ebooks when I am traveling; otherwise I like real books. Yes, I know ebooks are real books, but still…
One other suggestion for those times when you can't get to your iPad for one reason or another – take a couple of paperbacks just to be sure. I just go to the local Goodwill or Salvation Army store and pick them up for a buck or less. Then I just leave them wherever I am when I finish. An airport, a plane, a hotel – someone will find it and be grateful for something to read. Because we reader do not like to be without a book at all times.
So, if you are in an airport or a plane or a hotel and you find a paperback book someone left behind?
Take it. Read it. Enjoy it.
You're welcome.