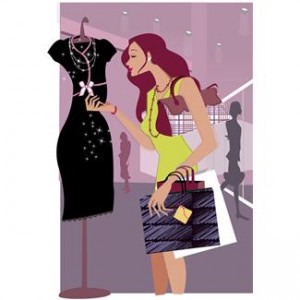 Is there anyplace more completely fabulous than T.J. Maxx? Where else can you find a kicky, hot pink bracelet, the perfect discontinued eyeshadow, last season's still charming mauve purse and the perfect black cashmere cardigan all in one location? And for great prices?
However, T.J. Maxx is not the perfect mistress. She is a difficult, exacting mistress who requires time and dedication. She is not to be visited lightly with only a few minutes to spare. She will not be toyed with. Much like the rest of we fashion divas.
But the rewards make all that time spent digging through racks of clothes and trying on top after top after top until you find the perfectly fitted, azure wonder worthwhile. The Maxx has some fashion lessons for us. Some important fashion life lessons. Read carefully. Then apply at your local store.
Read the rest of this article at The Savvy Gal.