Going Skiing? Follow These Four Medical Tips
Are you heading off on a ski trip in the coming weeks or months and worried about staying safe? It's understandable to have concerns over your medical wellbeing, with the price of treatment reaching excessive levels in a lot of cases.
In the Bavarian Alps – a spot which is particularly popular for skiers – the cost of an air ambulance is a staggering $120,000. Needless to say, this is an expense you'll want to avoid at all costs.
Today, let's explore four medical tips which you need to adhere to when you next go skiing. Follow these closely and you won't find yourself in much bother.
 1. Stick to your level
Don't push yourself too hard when it comes to a ski trip. When you arrive at a new location you'll find there are different slopes which offer a varying level of difficulty. Don't opt for the one which sounds the most fun or makes you look brave – choose a trail which matches your abilities.
The FIS (International Ski Federation) has developed a "Rules of Conduct" which explicitly states people should stick to their own level when it comes to skiing – as well as providing a general code of conduct for ensuring safety on the slopes at all times. This will make the chances of avoiding collisions much higher.
2. Watch out for the sun
It might sound paradoxical, but you should be incredibly wary of getting damaged by sunlight during a trip to any mountainous region. Fields of snow don't necessarily equate to a lack of sun – in reality, it's an area where you're insanely at risk.
Owing to the lack of particles which serve as prevention methods for UV rays at higher altitudes, people are four to five percent more likely to suffer overexposure to the sun when they're skiing in the mountains. Ice and snow also act as a very reflective surface, so make sure to wear as much protection as possible.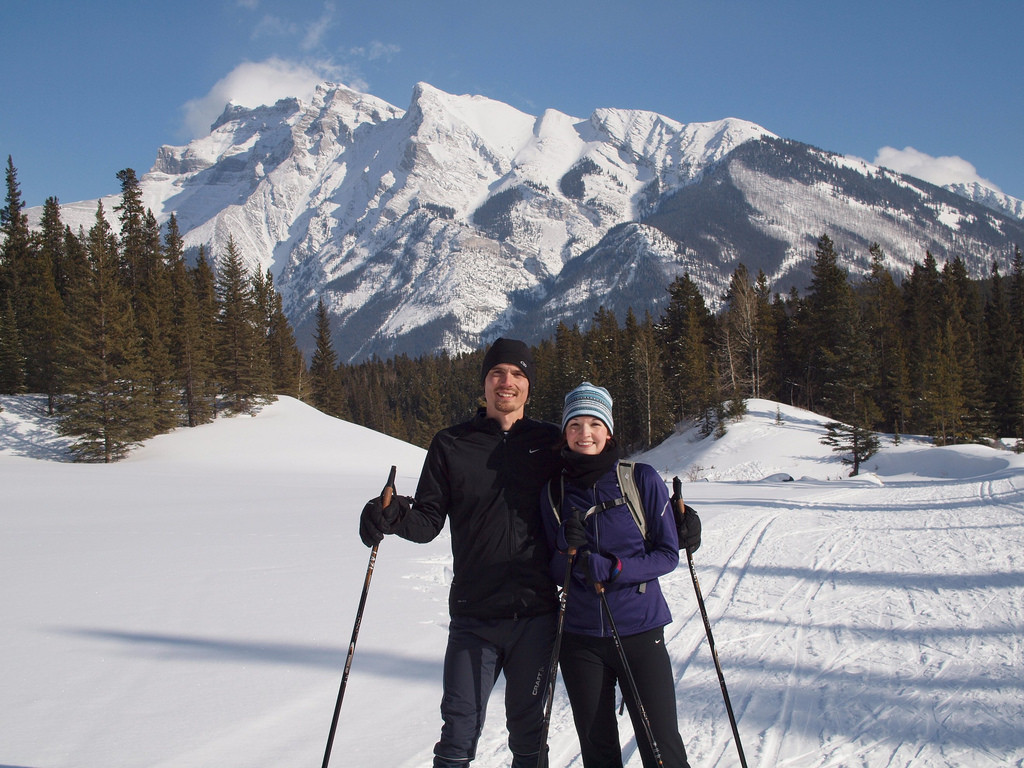 3. Wear appropriate gear
It's important to get the right gear sorted before you head out. Having items of clothing which are too large or small for you could cause you to have an accident. The skis themselves are usually the main culprit of this.
The larger a ski is, the faster and harder to control it'll be. Make sure to get ones fitted which are in accordance to your skill levels and abilities. Other important pieces of equipment which need to be the right size include:
*Boots
*Gloves
*Helmets
4. Ski with a friend
If you follow the above steps, you'll go a long way to avoiding getting yourself in a mischief. However, it's literally impossible to guarantee it will never happen. By skiing with a friend, you ensure that even if the worst does occur you'll have someone who can instantly get in touch with medical services.
The last thing you'll want is to experience a head injury and be stranded all by yourself with nobody having any idea where you are. Always take a buddy with you to prevent this from happening.
If you follow these expert medical tips you'll find yourself staying out of danger when you hit the slopes on your next skiing trip.