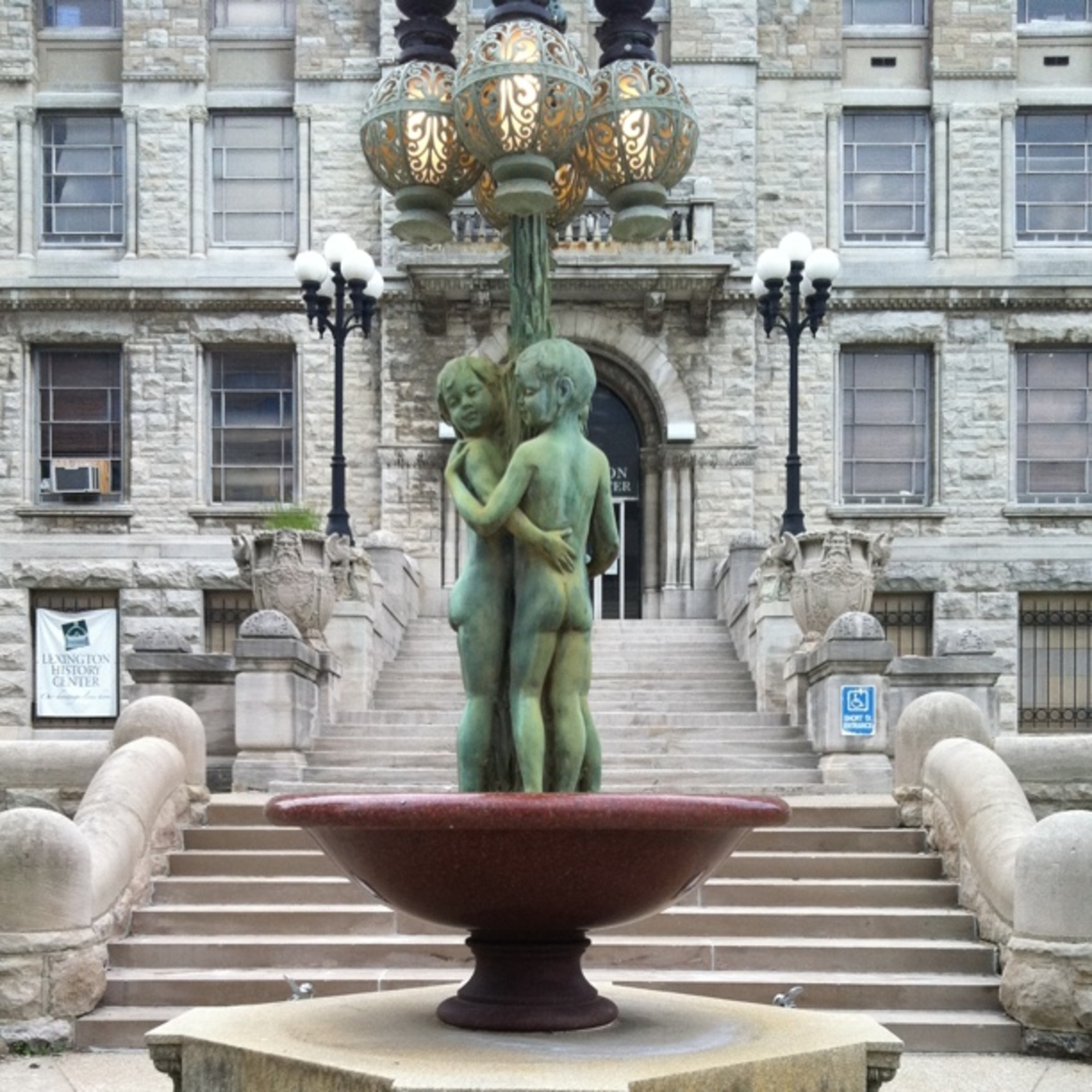 Photo by Melissa Miller via Trover.com
Thoroughbred horses, bourbon, and plenty of history abound in the beautiful and scenic state of Kentucky. Keeneland Race Track in Lexington and Churchill Downs in Louisville, where the famous Kentucky Derby is run, are just two of the race tracks in the state. The Kentucky Bourbon Trail runs across the state and encompasses a variety of different bourbon distilleries, some of which have been in business for over 200 years. Kentucky is proud of its history and the men and women who helped settle the frontier. Check out these hotels in Lexington and Louisville for the ideal Kentucky experience.
Photo by Michael Shuier via Trover.com
Hilton Lexington Suites in Lexington: Located adjoining the charming Lexington Green mall which includes such high-end shops as Chico's and White House/Black Market, and the waterfront Palmer's Fresh Grill, this hotel has comfortable rooms complete with mini-bars, refrigerators, and luxury linens, along with an outdoor pool and fitness center. The hotel is only about 8 miles from the beautiful Keeneland Race Track. Races are run in October and April but the track is open all year round to tourists who can stroll the gorgeously landscaped grounds, watch the horses exercise, and have a meal in the track kitchen.
Photo by Ann Russell-Vargas via Trover.com
The Campbell House in Lexington: This historic hotel is a beautiful, antebellum-style location with a two story lobby, breathtaking architecture, and timeless beauty and charm. An indoor pool, 24-hour fitness center, and two in-house restaurants make this a great choice for a visit. Arrange a tour with one of the local bus tour companies which will include the history of Lexington and visits to one of the many area horse farms.
Photo by Hyelsinta via Trover.com
University Inn Hotel in Lexington: The comfortable rooms at the hotel include complimentary Wi-Fi, and some rooms have kitchenettes with refrigerators. The hotel also offers a free shuttle to nearby hospitals for families visiting loved ones, free self-parking, a complimentary continental breakfast, and many area restaurants will deliver directly to the hotel. The campus of the University of Kentucky is within easy walking distance and provides access to a variety of sporting events, museums, libraries, and tours of the charming and historic university.
Photo by Marty Biscan via Trover.com
American's Best Value Inn in Louisville: A complimentary daily breakfast adds to the charm of this hotel, along with a 24-hour fitness center, complimentary Wi-Fi in the rooms, and 32-inch flat screen televisions with satellite channels. The hotel is located less than five miles from Churchill Downs so it's a great location for the Kentucky Derby. Even if it's not time for the Derby, you can visit the nearby Kentucky Derby Museum, take a tour of Churchill Downs, or spend time exploring the riverfront city of Louisville.
Photo by Russell Hewatt via Trover.com
Red Roof Inn Louisville Expo Airport: Newly remodeled rooms include complimentary Wi-Fi, flat screen televisions with premium channels, plush, high-end bedding and blackout curtains for a great night's sleep. Free self-parking, complimentary tea and coffee in the lobby, and coin-operated laundry facilities make this a great hotel for families. This hotel is the perfect place to begin the Kentucky Bourbon Trail experience. Just stop in at Bulleit Experience at Stitzel-Weller to pick up your Bourbon Trail passport and begin visiting distilleries and tasting their products!
Pin It