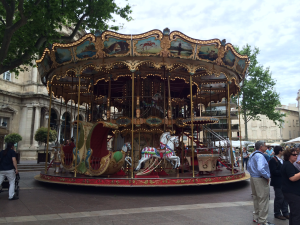 Avignon is a UNESCO World Heritage site located in south eastern France on the left bank of the Rhone River. This beautiful, medieval walled city with cobblestone streets and fascinating, historical buildings will interest everyone in the family. Kids will especially love touring the city on a small train, and investigating the Pont d'Avignon, a bridge which stretches half way across the river.
Here are Avignon's most kid-friendly stops for that family vacation to remember:
Read the rest of this article on Minitime.com HERE.
Pin It